People who suffer from rheumatoid arthritis (RA for short) have special needs when it comes to dietary supplements. One reason is that RA can cause chronic inflammation, which could mean that you need to take in more protein and calories than you otherwise would. Another reason is that some RA medications can block nutrients from being absorbed into your body. For example, corticosteroids can block the absorption of calcium. For these reasons, taking dietary supplements can be especially important for people with RA. Here are some of the top supplements to consider. Always talk with your doctor before changing the supplements you take.
Omega-3 Fatty Acids
These are a type of healthy fats which can benefit you in a number of ways. Since your body cannot manufacture omega-3 fatty acids on its own, you need to get them either from food or from supplements. Omega-3's are found in fatty fish like salmon and tuna, and can be found in fish oil supplements.
Studies have indicated that RA sufferers have levels of EPA and DHA that are below average. These are two of the most important omega-3 fatty acids. Taking fish oil supplements to boost these can sometimes ease symptoms of RA such as morning stiffness. They have also been linked to lowering your chances for heart disease and cancer.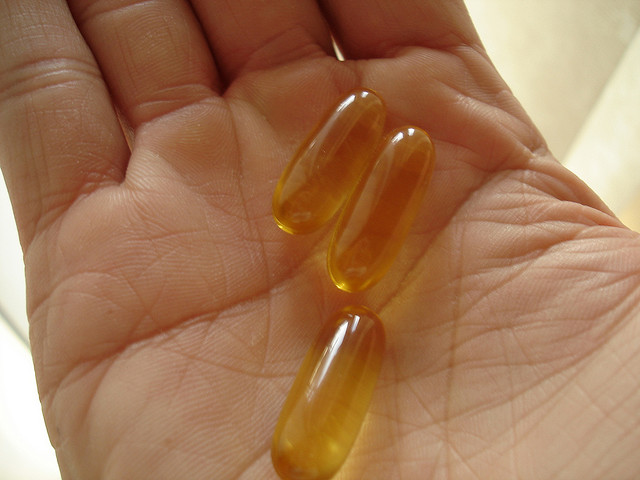 Calcium
Calcium is necessary for maintaining strong bones and teeth, and a shortage of calcium can lead to a bone disease called osteoporosis. RA can make your immune system overly active, which can cause bone loss. Also, some RA medications like corticosteroids can make it more difficult for your body to absorb the calcium you need. One other way that RA puts you at risk for bone density issues is because it can make exercise difficult. Exercise and staying active are important for maintaining your bone strength.
You can get dietary calcium from milk, cheese and other dairy products. It is also found in broccoli, kale, almonds, salmon, sardines, cereal, and fortified orange juice. If you are not getting enough calcium from your diet, then it might be beneficial to add calcium supplements to your regimen.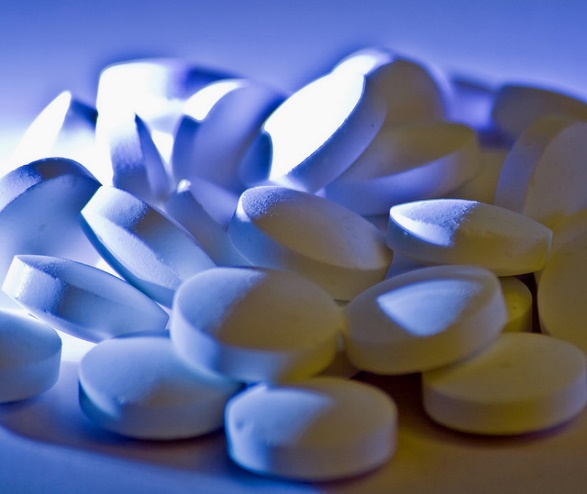 Folic Acid / Folate
Folic acid is a type of vitamin B which supports your metabolism and overall health. During pregnancy, it plays a critical role in preventing some types of birth defects. Folic acid is called folate in its natural state. Folic acid levels can be low in some people with arthritis due to the fact that RA drugs like Azultidine, Rheumatrex, and Trexall can interfere with the body's absorption of folic acid.
You can get folic acid in your diet from foods like collard greens, broccoli, lentils, spinach, peas, garbanzo beans, and oranges. Orange juice may also be fortified with folic acid. Talk to your doctor about how your medications may be affecting your folic acid levels, and see if supplements are recommended for you.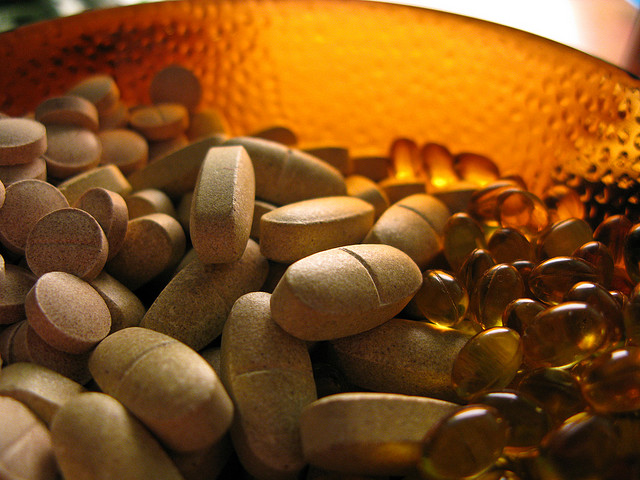 Vitamin D
If your body does not have enough vitamin D, then it is unable to use the calcium you get in your diet. This means that vitamin D is also essential for preventing osteoporosis and maintaining strong, healthy bones. Studies have shown that low levels of vitamin D may play a part in developing RA, and that women with more vitamin D are less likely to develop RA. While vitamin D cannot prevent or treat rheumatoid arthritis, it does seem that symptoms are stronger in people with low levels of this vitamin.
Your body can make vitamin D when you are in the sunlight, and this is the best source for it. You can also get vitamin D through egg yolks, tuna, and sardines. Also, some cereals, milk, and orange juice can be fortified with vitamin D. If you are not getting enough from natural sources, then vitamin D supplements may be beneficial.
Before starting to take arthritis supplements, you are advised to have a chat with your physician first. They may interfere with some other medications you're currently taking, so it's always a good idea to be on the safe side. Not all supplements are regulated in the exact same way, which is not it's never a good idea to take them without a subscription.