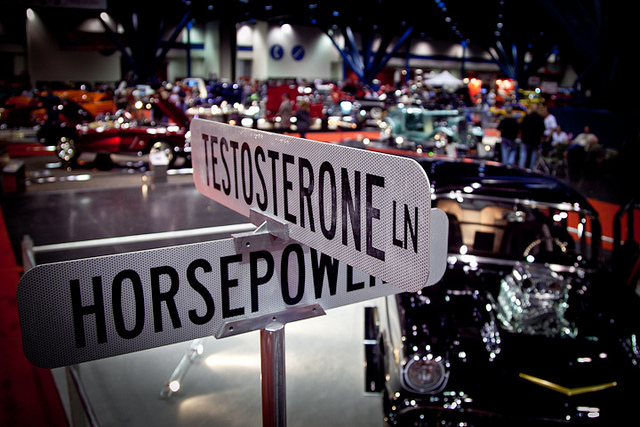 In the public mind, there seems to be some confusion about testosterone therapy and HGH therapy (Human Growth Hormone). While both of these hormones are associated with physical and mental well-being, they target different receptors and produce different effects. There is some overlap, but it's wise to inquire about testosterone therapy vs. HGH therapy before undergoing either treatment.
Testosterone therapy is prescribed for many maladies but it's most famous for fixing sexual problems. Men produce a healthy volume of testosterone in their teens and 20s, then it starts to taper off. By the time a guy is in his 60s, testosterone is way down. (All too often, so is he.)
Testosterone therapy— as well as HGH therapy— can have a noticeable impact on a man's sexual health, his energy and his muscle strength. But whereas testosterone therapy is a recipe for masculinity, HGH therapy works in a more general fashion. Because it stimulates tissue growth HGH therapy is used in the surgical theatre, to help speed healing in patients who've had an operation.
While many clinics administer both testosterone therapy and HGH therapy, the two are not quite the same. Your doctor may recommend testosterone therapy or HGH therapy after reviewing results from a blood test. There are specific benefits, and contraindications, for each type of therapy.
Testosterone Therapy Restores Manhood
Testosterone is most noted for addressing hypogonadism, or low T. These are some of the symptoms of low T that are treated with testosterone therapy. (Some respond as well to HGH therapy.)
Other conditions may be seen in patients with low T, such as diabetes, obesity, hypertension, osteoporosis, and COPD. It's not clear whether low T is a consequence or a cause of these diseases but some of the symptoms may be managed with testosterone therapy.
HGH therapy may be combined with testosterone Therapy
HGH therapy restores the hormone that's responsible for tissue growth and repair. It's used to help build muscle mass, as well as improve mood, memory. Adherents say it simply gives the patient an overall feeling of well-being.
Testosterone therapy and HGH therapy both begin with a physical exam and blood tests. Both HGH and testosterone levels are a bit elusive to measure and monitor because the hormones are released chiefly at night. For this reason, morning is generally considered the best time to take a blood test.
A healthy level of testosterone or HGH depends on the age and condition of an individual. If a patient is found to have low T, the doctor may prescribe testosterone therapy. HGH levels start to drop as soon as a person is full-grown. The doctor would consider the patient's symptoms and order a blood test before deciding whether to prescribe HGH therapy.
In the case of a man who visited a clinic in Ft. Myers (we'll call him George), the doctor measured a blood testosterone level of 250ng/dl (nanograms per decilitre)— well below the 600 average for a man between the ages of 45 and 55. His doctor started George on a testosterone therapy regimen. Since George responded very well to testosterone therapy, it was determined that he did not need HGH therapy at the time. The doctor suggested George visit the clinic monthly so testosterone levels could be monitored and the dosage adjusted, if necessary.
What works for George may not work for Joe or Jim. HGH therapy and testosterone therapy are very individualized. Just as our moods and our bodies are unique, so too are the hormones that make us who we are. No one prescription fits all.