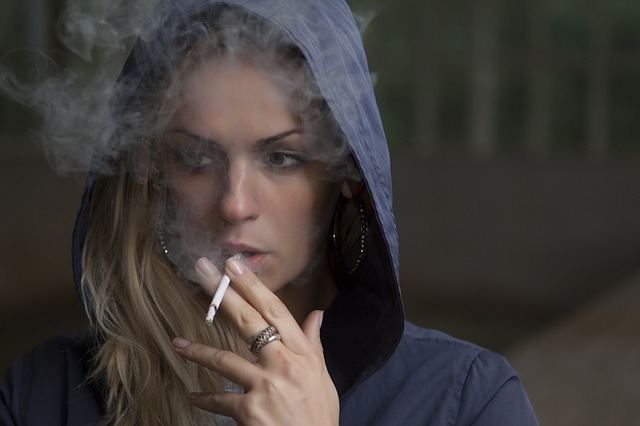 As the NHS points out on its website, addiction quickly, 'becomes the most important thing in your life and leads to problems at home, work and school'. Something becomes addictive when you lose control of taking, doing or using it to the point it could be dangerous, and it's most commonly associated with drinking alcohol, taking drugs or smoking cigarettes.
While some addictions can be fairly straightforward to break – a 20-a-day smoker may find it easy to switch over to a vapour-emitting alternative with a Phoenix e-cigarette starter kit – others may find it far harder to stop a destructive cycle. There have been many high-profile cases of celebrities who try and fail and try again to leave an addiction behind, often resorting to costly therapies and treatments to finally become addiction-free.
But what causes some of us to become addicted to something, while others can enjoy the same things without coming to depend on them? There are many reasons. Drugs such as nicotine, alcohol or illegal substances can create a powerful sense of elation and enjoyment. This in turn can make for a strong urge to consume the drug again, in an effort to replicate that feeling.
Other activities such as gambling can produce similar responses after a lucky win. The pursuit of that mental 'high' is what can develop into a habit that is incredibly hard to stop.
Not having access to the substance or activity you're addicted to causes withdrawal symptoms, which can range from unpleasant to excruciating. This often makes carrying on with a habit much easier than stopping it outright. The cycle continues, becoming more damaging as you need more and more of whatever it is you do or take to try and achieve that original 'high'.
Workaholics are obsessed with completing more and more work until they reach physical breaking point, to the detriment of family and social life. A solvents addict will inhale dangerous substances such as aerosols in an attempt to achieve a feeling of intoxication. And shopping addicts will get their buzz from unnecessary purchases that could drive them into deep into debt.
Dr Gillian Tober, president of the Society for the Study of Addiction, told the BBC that many cases of addiction had their root causes in peer pressure. "It is usually for social reasons – boyfriend, girlfriend, group of friends – it's usually not pleasant but there is a social reward. People say their first cigarette is disgusting. Some say never again, some break through and reveal the pharmacological effect."
Ilana Crome, a professor of addiction psychiatry at Keele University, said in the same report that: "We're beginning to understand the variety of mechanisms in the addictive process, but do we know exactly what causes addiction? We don't. It seems to touch the very essence of behaviour, making it very difficult to research and understand."
"We can't predict exactly who will become addicted," Professor Crome added, "but many people who are from a difficult background who might be predicted to develop a problem don't and that is a fascinating thing."