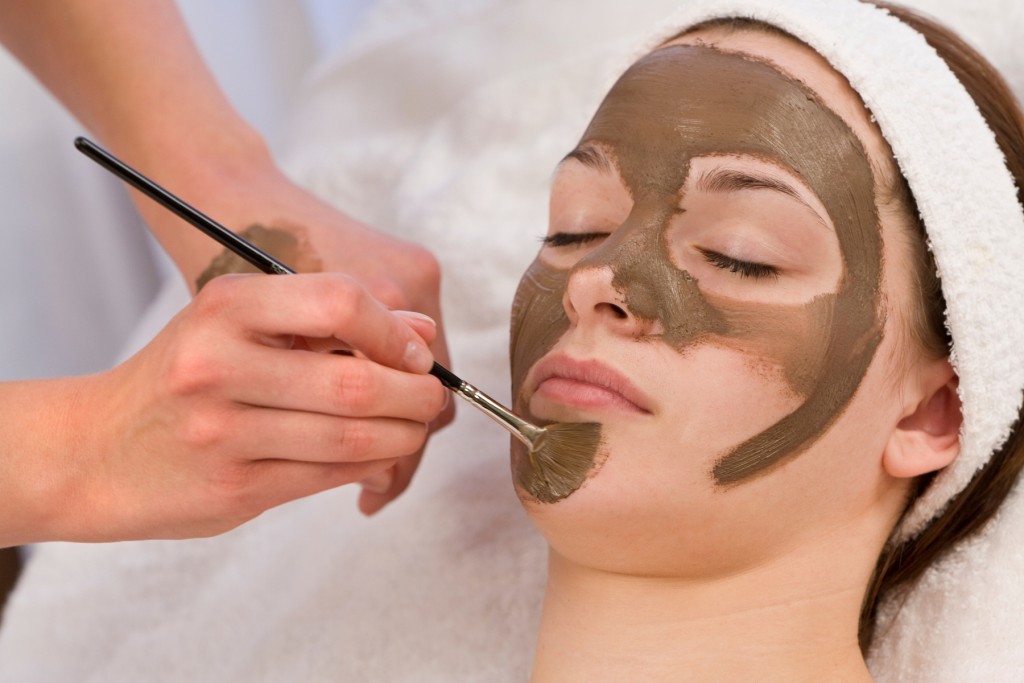 Fuller's Earth, commonly known as Multani mitti, is one of the most popular Indian beauty products. It is believed to gets its name from an area in Pakistan called 'Multan'. 'Mitti' means mud or clay and hence, Multani Mitti means 'Mud from Multan'. In ancient times, fuller's earth was used by Romans for absorbing stubborn stains from their laundry.
In recent times, multani mitti has acquired a pivotal position in natural beauty therapies. It comes in different forms – each form having a different composition and application. It is a storehouse of nutrients like zinc, mica, iron, magnesium and many more. It is majorly used in skin and hair care products because of its excellent cleansing and astringent properties.
Multani Mitti Benefits
1. This clay works wonders for oily skinned beauties. It is a good drying agent, which when applied on the skin removes excess oil and dirt leaving the skin soft and smooth. It does not make the face dry or stretchy post usage. You can mix a little amount of multani mitti with talcum powder and rub it on your feet before leaving for work to absorb excess sweat.
2. Multani mitti can also improve the health of your skin. It keeps the skin radiant and glowing by getting rid of blemishes and spots. It balances the natural pH level of the skin and ensures that the skin remains young and vitalized. For people with dry skin, mix together 1 tsp of crushed almonds and milk with multani mitti to get soft and supple skin all day long.
3. Good old multani mitti is useful for giving extra shine to your hair as well. Mix together a few teaspoons of multani mitti with lemon juice and a little amount of water to form a nice, thick paste. Apply it on your scalp and hair and wash it off after 30 minutes. This will give you silky and shiny hair.
4. Multani mitti face pack is also considered effective for treating spots and blemishes. In a small mixing bowl, add 2 teaspoons of multani mitti, 1 tsp of tomato extract and 1 teaspoon of sandalwood powder. Mix all these ingredients together to form a smooth paste. Apply it on your face and wash it off after it dries. This face pack will definitely lighten up the skin.
5. Multani mitti is very useful for treating hair loss. Hair loss is triggered by hormonal problems, environmental conditions and stress. Wash your hair once in a week with multani mitti to treat hair fall problems. Application of multani mitti on the scalp enhances the blood circulation, which in turn promotes hair growth.
6. Multani mitti facial mask is also effective for treating acne and pimples. The hydrated aluminium silicate present in multani mitti absorbs excess oil from the sebaceous glands, traps the dirt from the skin to prevent the onset of pimples and treats the existing ones. Its cooling properties reduce the inflammation and redness of the skin.
7. Multani mitti also reduces sun tan and pigmentation, caused by excessive exposure to the sun. Mix multani mitti and sandalwood powder in equal quantities and add lemon juice to make a fine paste. Apply this face pack thrice a week to remove stubborn tan.
8. Multani mitti scrub can remove black heads and white heads to a large extent. Grind almonds finely to get a powder like texture and mix it with 2 teaspoons of multani mitti. Splash your face with water and use this scrub to massage your skin in circular motion for about 2 minutes.
9. Multani mitti also cures dandruff problems. Combine 4 teaspoons of multani mitti with half cup of plain yogurt, 2 teaspoons of honey and lemon juice. Make a fine paste by adding few drops of water. Apply it all over the hair and leave it for 20 minutes. Rinse it off followed by applying shampoo and conditioner.
10. Multani mitti is a great hair cleanser. It keeps the hair strong and silky and cleanses the hair from its roots. Soak multani mitti in a bowl of water for 3 to 4 hours before washing your hair. Make a paste by using 2 tablespoon of reetha powder and multani mitti and apply this pack to your hair. Massage your hair with it and leave it for 15 minutes.
Here's to hoping that the above mentioned benefits of multani mitti will help you achieve spotless and radiant skin as well as strong and healthy hair in no time. Do share your thoughts below. Stay healthy, stay happy!
References & Featured images
http://www.stylecraze.com/articles/benefits-of-multani-mitti-for-face/
This is Chetana, an Amateur Makeup artist from India and Founder of StyleCraze.com – India's largest beauty network. I am completely addicted to Makeup & beauty especially the Colour play and the process involved.
Related articles