Cosmetic surgeries are on the rise in numerous countries around the world. Every year, the amount of plastic surgeries grow steadily as people nip, tuck, reshape, and remove physical aesthetic features.

But don't just take our word for it; the statistics back it up.
Statista notes the following number of plastic surgeries by country in 2016:
United States – 4,217,862

Brazil – 2,524,115

South Korea (2015) – 1,156,234

Japan – 1,137,976

Italy – 957,814

Mexico – 923,343

Russia – 896,629

India – 878,180
According to the American Society of Plastic Surgeons, there were about 17.5 million total cosmetic surgeries in America in 2017, a 2 percent increase from the previous year. Of these surgeries, about 15.7 million of them were minimally invasive, 5.8 million were reconstructive, and 1.8 million of them were cosmetic surgical procedures.

But the rise in plastic surgery isn't just happening in the United States. Countries like Australia, Brazil, and India are seeing bumps as well. According to Harper's Bazaar, the most popular plastic surgery procedures in Australia include breast implants, liposuction, eyelid surgery, and tummy tucks.
The types of cosmetic surgery available today are numerous. If you want something shaved off, adjusted, reconstructed, removed, or re-aligned, you only need ask. But of the many surgeries available to enhance your cosmetic appearance, have you ever asked yourself which is the most popular?

Are you curious about which cosmetic surgeries people get most, and which were ultimately the most popular in 2017?
We've compiled a list of the top 10 most popular plastic surgeries.
#1 – Breast Augmentation
Coming in at number one is breast augmentation surgery. This surgery, also known as a breast enlargement surgery, is designed to do just that — increase the size of breasts with a medical implant.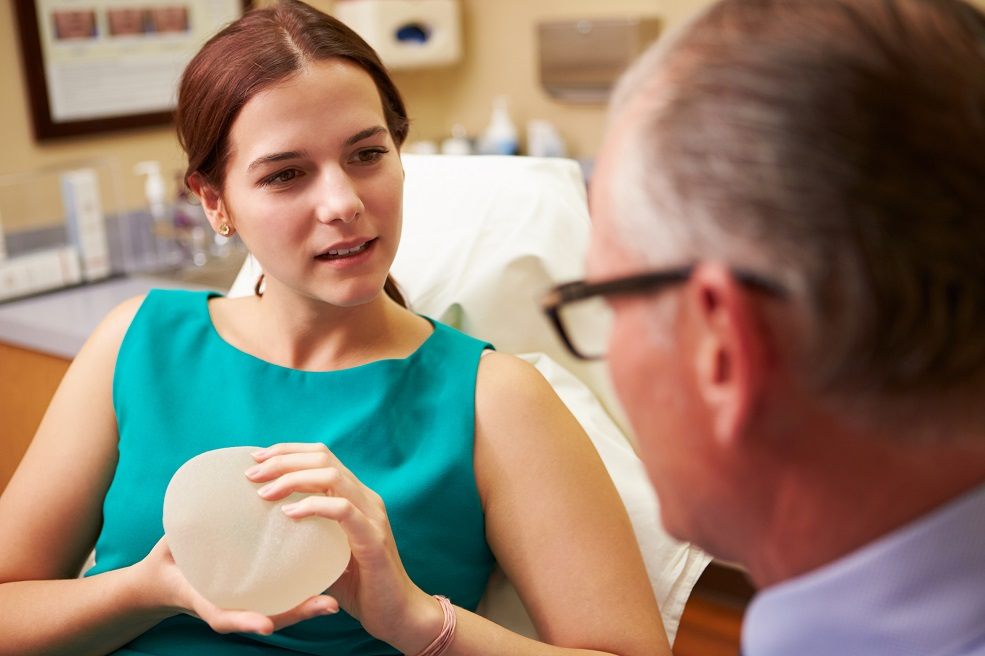 Typically, this is done with implants made of silicon or saline. The implant is inserted into the breast via an incision in the crease underneath the breast. According to the American Society of Plastic Surgeons, there were about 300,378 breast augmentations in 2017, up by about 3 percent from the previous year.
#2 – Liposuction

Commonly referred to as "lipo," this procedure can help slim and reshape areas on your body by removing excess fat in certain places. This is typically used to help improve someone's body contours and proportions — think hips, thighs, buttocks, arms, and waist. This procedure increased by about 5 percent in 2017, up to 246,354 surgeries.
#3 – Nose Reshaping

Often called rhinoplasty, this surgery can treat nose size in relation to facial balance, adjust the width at the bridge, fix nasal asymmetry, and fix visible humps on the nose. This surgery decreased by about 2 percent in 2017 from the previous year, with only about 218,924 surgeries reported.
#4 – Eyelid Surgery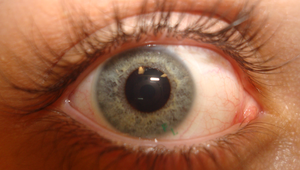 Remaining at a steady 209,571 surgeries for the year of 2017, this cosmetic surgery didn't increase or decrease in the year's time. Eyelid surgery, called blepharoplasty, is a surgical procedure that helps to fix the eyelid's appearance. It does this by adjusting either the lower or upper lid to fix loose, sagging skin, decreasing the fatty deposits beneath the eye, and adjust eye bags below the eye.
Tuck those tummies tight, the tummy tuck is the fifth most popular cosmetic surgery. Up by about 2 percent from 2016, nearly 130,000 tummy tucks were performed in 2017. Unsure about what a tummy tuck is? Also called abdominoplasty, a tummy tuck removes excess fat and skin and helps to restore weakened or separated muscles by creating a firm, smooth ab profile.
#6 – Breast Lift

One of the most popular cosmetic surgeries of 2017 was the breast lift. Also known as mastopexy, this surgical procedure lifts and firms the breasts without increasing the size of the breasts. Breast lifts have grown in popularity by about 70 percent since 2000.
#7 – Breast Reduction
Alternatively, a breast reduction is the process that removes excess fat, glandular tissue, and skin to achieve a breast size that's more proportionate with your body. This helps to alleviate any discomfort that can come from having a chest that's too big for your body to support properly. There were about 68,106 of these surgeries in 2017.
#8 – Face or Neck Lift

Also called a rhytidectomy, a face lift or neck lift is a cosmetic procedure that reduces  signs of aging in those areas. Typically, this tightens the skin surrounding the face, reduces fold lines between the nose and the mouth, and addresses any fat that has shifted or moved. Facelifts slipped out of the top five most common performed surgeries in 2017, though they still remain a popular choice for people.
#9 – Chin Augmentation
Known as "mentoplasty", this is one of the less likely of the top ten most common surgical procedures, but still a popular choice. This procedure reshapes your chin by either enhancing it with an implant, or shaving down the chin bone. Sometimes, the jaw bone is even removed, adjusted, or reshaped in order to get the results people are looking for.
#10 – Brow Lift
Brow lifts are a lot more common than you'd think! At the bottom of the top ten list, they still beat out dozens of other common cosmetic surgeries. A brow lift is also known as a forehead lift, and can be done to help raise sagging brows, make eyebrows look more alert and youthful, and improve frown lines, as well as wrinkle lines.
Conclusion: Be Your Beautiful Self
Plastic surgery allows you to be the version of yourself that you're most happy with. And with every improving technology and techniques, more and more people are embracing it as a normal part of life.
So what's holding you back? Be your beautiful self!