Whether you want to get fit to improve your overall health and wellness, build muscle, or lose weight, kratom can help. Using kratom powder as a pre-workout supplement can boost your energy and motivation.
Kratom comes from the leaves of the mitragyna speciosa tree. When dried and powdered, these leaves provide a range of beneficial effects. White Dragon Kratom can act as a stimulant, improving your energy, focus, and motivation. Red strains have the opposite effect. They act as powerful sedatives when taken in large quantities, which can be just as beneficial to serious fitness enthusiasts.
You can find out everything you need to know about how to optimise your workouts using kratom right here.
When it comes to kratom and muscle growth, it's important to have realistic expectations. This herbal supplement won't build muscle overnight. What it will do is give you the energy, stamina, and motivation you need to do it yourself.
You should take your kratom supplement at least 10 to 15 minutes before heading to the gym. If you plan to use kratom capsules, take them at least 30 to 45 minutes in advance. It takes longer for the plant's beneficial alkaloids to reach your brain when you use capsules. Depending on the strain, the effects will last for three to five hours.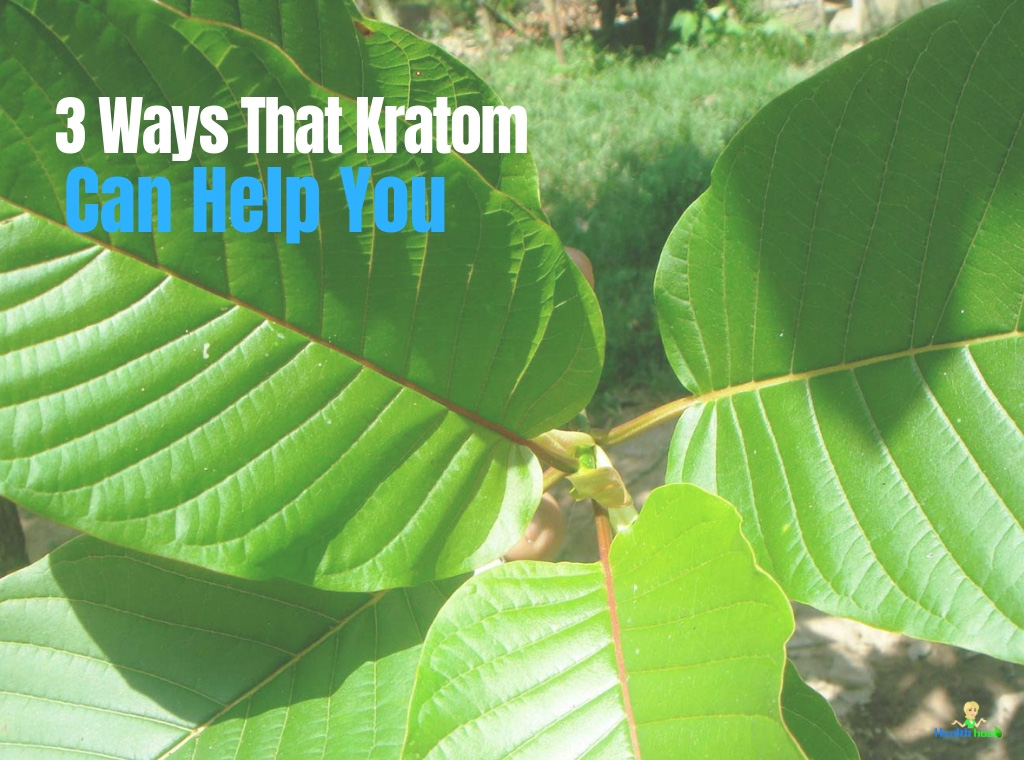 Those effects include:
Increased energy

Improved focus

More motivation

Increased vasodilation

Mild to moderate euphoria

Lower anxiety

Less pain and soreness
Certain strains of kratom also act as appetite suppressants. That's a perfect mix if you want to optimise your workouts to lose weight.
Choosing Strains
If you want to use kratom as a pre-workout supplement, you need to choose the best kratom strain for exercise. There's no one right answer to which strain is the best fit. There are; however, a few things you should keep in mind.
1. White Strains Are More Stimulant
White strains of kratom are more stimulating than red strains. Green and gold strains tend to fall somewhere in between.
2. Some Strains Are More Potent Than Others
Some strains like White and Green Maeng Da are very potent. They're perfect for getting a serious energy boost, but use them judiciously if you're a newcomer to kratom. Take them in very small doses to start out, or choose a more well-balanced strain like Bali.
3. Red Strains Are Great for Managing Post-Workout Aches and Pains
Strains like Red Sumatra Kratom won't do you much good before a trip to the gym. They can still play an essential role in your workout routine by helping to alleviate your muscle soreness. Red strains are also perfect for managing insomnia. Improving your sleep habits can give your muscles more time to heal.
Finding the Right Dose
Dosing is very important when using kratom. There's no one recommended dose of this herbal supplement that will work for everyone. There are, however, a few general rules to follow.
Use low doses of kratom for stimulation

Use high doses for relaxation and pain relief

Only use the lowest effective dose

Start with one gram of kratom per 100 pounds of body weight

Up your dose by 0.5 grams until you reach optimal effectiveness

Stick to just one dose of kratom per day if possible
You should only buy kratom from a reputable online vendor that lab tests its products. It's the best way to ensure purity.
Kratom isn't just an ideal supplement for hitting the gym. It can also give you a competitive edge by boosting your athletic performance. That's good news whether you're competing against others or just trying to break your own personal records. 
There's some even better news for current or aspiring professional athletes: kratom is no longer on the World Anti-Doping Agency (WADA) banned substances list. WADA removed kratom from its monitoring list in 2018.
Kratom for Workout Recoveries
So far, this article has primarily discussed kratom as a pre-workout supplement. You can also use it as a post-workout supplement to great effect. That's because kratom is a popular drug for pain management. Whether you're suffering from a chronic pain condition or just dealing with delayed-onset muscle soreness, it can help.
Kratom helps you recover from strenuous workouts in a few ways. It's an anti-inflammatory, which helps to cut down on excess muscle inflammation. It also helps to block pain signals in your brain, reducing the amount of soreness and pain you feel after a serious workout. Plus, kratom can help you relax and get better rest.
How Can I Maximize My Gym Results?
You can maximize your results by making positive diet and lifestyle changes outside the gym. You can also exercise more, incorporate more cardio, or diversify your workout routine. Some fitness enthusiasts also use pre-workout supplements like kratom to optimise their workouts.
If you've been paying attention, you should now have all the information you need to get started optimising your workouts. All you have to do now is find a reputable online vendor and place an order for the strain of your choice.