Vaping is the use of electronic cigarettes (e-cigarettes) instead of smoking the conventional cigarette. Introduced in the early noughties their popularity boomed in 2012 and although the bubble appears to have burst following 2015, vaping has entered the mainstream consciousness. Marketers' growth estimates – although relatively buoyant  – have been revised down for 2017.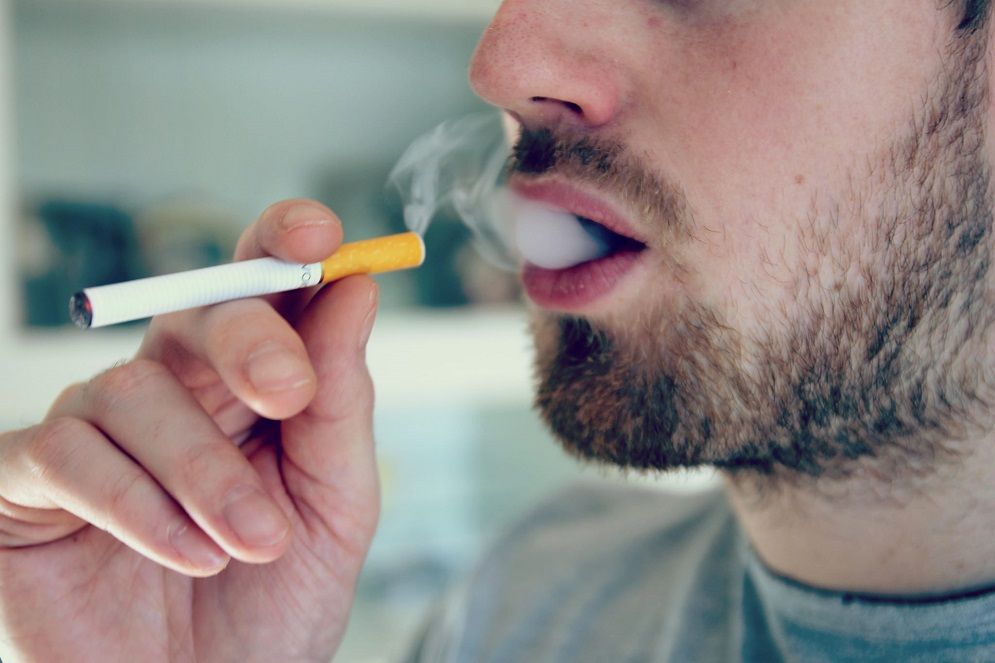 So is vaping a fad?
In 2012 there were reportedly 700,000 e-cigarette users. This number rose to 2.6 million in 2015 so it's fair to say that if it's a fad it's a long-lived one. In 2016, the Health and Social Care Information Centre (HSCIC) published a report  with the finding that 4% of the British population used e-cigarettes.
[thrive_text_block color="green" headline=""]
How vaping works
The e-cigarette is essentially a tube of nicotine-containing liquid and a battery which heats and vaporizes it for the user to inhale. Alongside the nicotine there are solvents like glycerine and propylene glycol. Flavourings are also added to help with taste and as a hook that manufacturers use to entice buyers to try new varieties. Vaping gives the user a nicotine hit without many of the pollutants and toxins associated with traditional smoking.
[/thrive_text_block]
Is vaping a healthy option?
A study published in Environmental Science & Technology found that prolonged use of an e-cigarette or using one with a higher voltage increases the amount of toxic aldehydes and acrolein (a compound used as tear gas in World War I) in the vapour. The long-term health risks associated with vaping when compared to cigarette smoking are believed to be lower but this is uncertain as studies are still ongoing with this relatively new technology. To date, vaping trials haven't reported on any serious adverse effects but there is a range of less serious effects including nausea, vomiting and throat irritation. The HSCIC report found that 22% of e-cigarette users believed it was a healthier option. Non-smokers who vape risk becoming addicted because of the nicotine content.
Public Health England produced a report in August 2015 which commented that expert opinion concluded that vaping was 95% safer than smoking but that more research was needed. In October 2015 it became illegal for retailers in England and Wales to sell e-cigarettes and refills to anyone under the age of 18 or for adults to buy them on behalf of under-18s. The government's Tobacco and Related Products Regulations was amended in May 2016 to incorporate e-cigarettes. The legislation imposed better standards of safety and quality on the industry. Manufacturers have to conform to new safety standards such as limiting the size of the liquid tanks and refills. They also have to be up front with the ingredients they put in.
Does vaping affect health insurance premiums?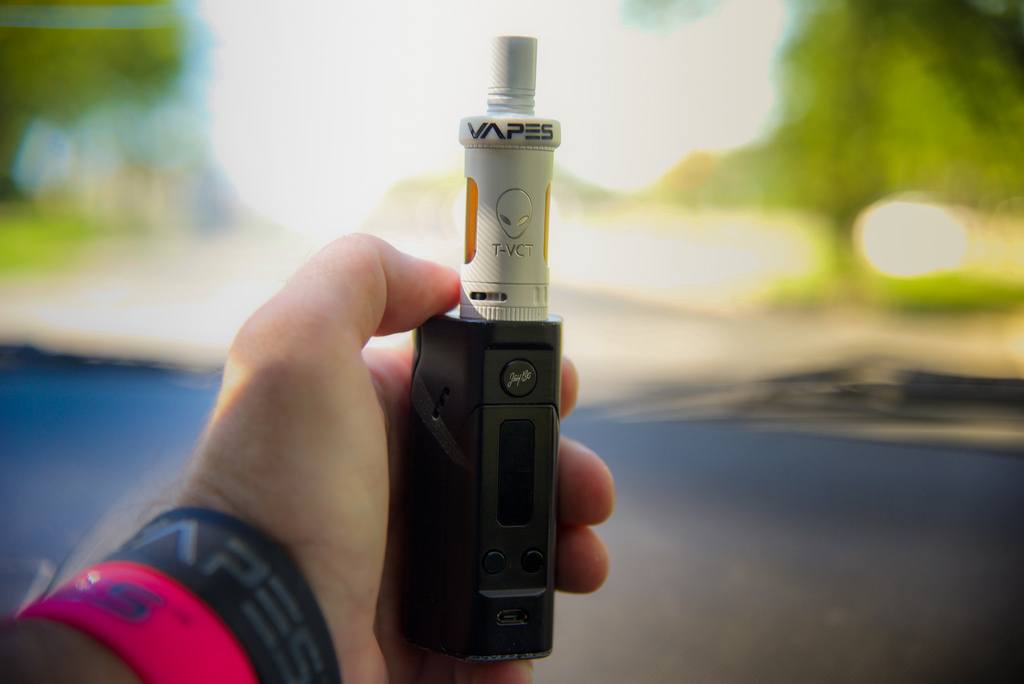 Insurance companies calculate their premiums by determining how much of a 'risk' you are. Traditional smoking carries the potential of many serious life threatening and life-limiting illnesses.  With heart disease, COPD, lung and breast cancers all caused by smoking it's no wonder that insurance companies charge more for policies offered to smokers. Their rule of thumb is that there are three categories of smoker: those that actively smoke, those who have never smoked and those who have quit smoking.
Current smokers pay most and non-smokers pay least. Erstwhile smokers are judged by how long ago they last smoked. However this is where a big caveat comes in – is someone who vapes a smoker? For the purposes of insurance companies this is a resounding 'yes'. The reasoning is that nicotine is present in both cigarettes and e-cigarettes and it is easy to prove that nicotine is present in your system with medical tests. From the insurance companies' point of view there is no way to determine how the nicotine got to be in your system so they default to the answer being that you smoke. It's the same if you are using nicotine patches.
Considering that both nicotine patches and e-cigarettes are cited as methods of quitting rather than a lifestyle choice it may seem a little unfair to still be classed as a smoker. The response from an insurance company is that there would be nothing to stop active smokers from claiming they were vaping or using patches just to get access to lower premiums.  For the purposes of being classed as a non-smoker most insurance companies will require you not to have vaped in 12 months. Some companies are more rigid and expect you to be nicotine free for five years.
What about vaping with no nicotine?
This is an interesting question and one whose answer is very dependent on the individual insurance company. There are e-cigarettes and refills available that contain no nicotine; using these you would imagine should class you as a non-smoker considering it is the nicotine consumption that flags you as a risk. Certain insurers will view vaping non-nicotine products to be injurious to your health regardless of their nicotine content – there are other toxins you inhale when you vape and the long-term issues arising from this are not yet known. If you admit to non-nicotine vaping you may also be thought to be a person who may have a psychological attachment to smoking and this carries with it the chance you may smoke or unknowingly use nicotine-containing refills.
Keeping your health insurance premiums down
The most obvious way to reduce your premiums is not to vape. However, this is your choice and if you enjoy vaping there are ways to minimise the effect it has on your premiums. Firstly, some insurance companies do not ask whether or not you smoke. Secondly, there are policy providers set up specifically to provide tailored for smokers and who will assess you on a case-by-case basis. They will take your other lifestyle choices and demographic information into account. Finally you can use a comparison website to identify which policy providers offer you the best deal for your circumstances. As with all these options take your time and do your research and it will result in cheaper monthly premiums.