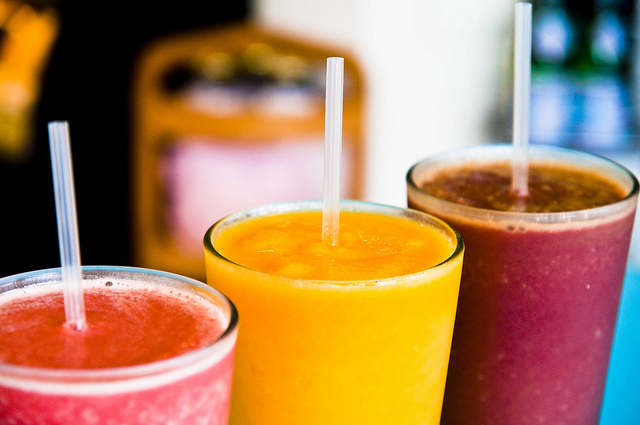 Fruit juices are popularly used by people who are trying to lose weight. The good thing about fruit juices is that they provide essential nutrients while giving your body the chance to lose those extra pounds.
If you have been trying a lot of diet programs and you are not getting the results that you want, maybe it is about time to stick to something simple, like incorporating fruit juices into your daily diet.
Losing weight requires a lot of determination and the right methods of getting your desired results. Being on a strict diet is a good way to lose weight, but starving yourself is not. Also, eliminating certain foods in the diet may not be a good idea as the body needs all the needed nutrients.
If you want to lose weight effectively, avoiding junk foods is a good option and drinking lots of fruit juices will complement that choice.
Fruit juices contain several micro-nutrients and they are low in calories.
A juice diet is one that does not contain fat and that is certainly a good thing. Fruit juices are rich in enzymes, mineral s and vitamins and they act as food suppressant that will help in losing weight.
As you lose weight, you also get more nourished and healthier because fruits are Mother nature's special gift to human kind. All you need is a good masticating juicer and check out the grocery section of your favorite supermarket and you are good to go.
Top Three Fruit Juices
The following are considered as the top three amazing fruit juices for losing weight:
Apple and Spinach Juice
What can be better than a great fruit and a nutritious vegetable coming together? With the combination of apple and spinach you are guaranteed of a healthy fresh juice that can give a boost to your day while helping you shed some pounds off your body.
The ingredients include:
Two to three apples (medium sized and cubed)
Two cups Spinach (coarsely chopped)
Lemon juice
Carrot greens
Kosher salt
Cayenne pepper
The procedure is very simple and easy to follow: just put everything into the juicer (except for the lemon juice) and blend them well. Pour the juice into your favorite glass then add the lemon juice, mix and enjoy your healthy, refreshing diet fruit juice.
Lemon and Watermelon Juice
Who does not love lemons and watermelons? Combine these two favorite fruits into a juice an you will surely have something that will not just refresh your body, but keep it fit as well.
The ingredients are:
One lemon
One cup of watermelon (including the seeds)
Mint leaves
Using your blender put all the ingredients in and blend until everything turns red. Put crushed ice in your glass and then pour you juice mixture. Garnishing it with mint leaves will give it a good presentation. This is a great juice as the watermelon provides water that the body needs.
Pomegranate and Lychee Juice
This is another great fruit juice to try. It is easy to prepare. Lychee is known to be low in cholesterol and rich in dietary fiber.
The ingredients are:
One lychee
One pomegranate
Vanilla extract
Using your blender, put all the ingredients in and blend until you get your desired mix.