The health sector is one of the largest commercial industries in the world. The global digital health market alone, for instance, is expected to reach $509.2 billion by 2025. The growth of this segment of the industry is thanks to the adoption of new health-related technologies that improve the efficiency and effectiveness of healthcare services. Harry Stylli is one of the firm believers in promoting health through innovations and technology. He is the chairperson of OncoCellMDx Inc, a company that specializes in tech ad diagnostic techniques that are helping doctors all over the world identify various disease signatures and determine their severity.
Physical, mental, and emotional health is essential for a happy and fulfilled life, which is why investors and health practitioners put a lot of effort into perfecting their methods and skills. Many people assume that good health is just about having no illnesses, but there is a lot more to good health than staying away from hospitals. Good health also involves maintaining mental and emotional stability and a proper physical form. Many patients with chronic diseases and terminal illnesses can also lead a healthy lifestyle.
Achieving good health involves making several life-changing decisions. Here are some simple but effective ways of improving your health and wellness.
Commit to a Healthier Diet
Eating a healthy balanced diet is a familiar song in improving physical health. But what does a balanced or healthy diet really mean? As it turns out, many people don't know how to substitute their diet for healthier alternatives. Below are some useful tips on eating healthier food:
Switch to whole-grain foods such as brown bread
Snack on nuts such as cashews and fruits in between meals instead of sugary snacks like sweets and biscuits
Replace sugary sodas and drinks with blended fruit juice
Drink plenty of water
Go for white meat or leaner cuts – avoid red and fatty meat
Add lots of fruits and vegetables to your daily diet
Avoid processed or highly refined foods
A healthy balanced diet ensures that your body has all the essential nutrients, including vitamins, fibers, and proteins, to combat diseases and maintain normal functions. You can also customize your diet to either lose or maintain a healthy body weight, which alleviates body weight-related issues such as diabetes and heart conditions.
Stretch and Exercise
Regular stretching and physical exercises can help build and strengthen your muscles, ligaments, and bones. This improves movement, posture, stature, and can even help you avoid physical injuries during everyday activities.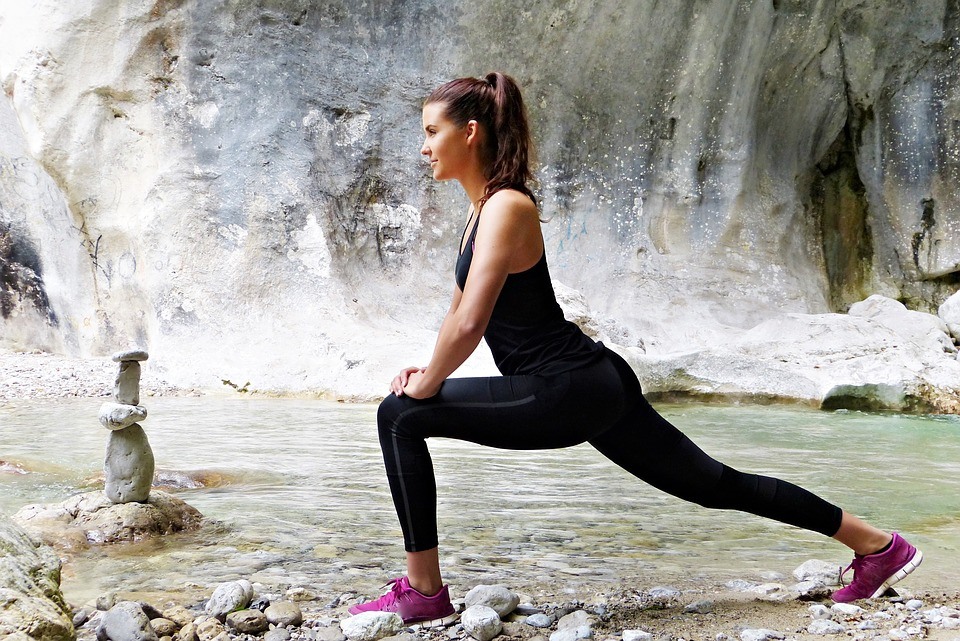 When most people think about physical exercises, they picture intensive weight lifting in the gym and bodybuilding. Well, although that is one direction to go, exercising doesn't have to be that aggressive. For some people, taking a long walk, going for a jog, simple cardio, and light weight lifting is enough. Gauge your capabilities and craft an exercise regimen that's within your limits. Remember, the important thing is consistency, not how much you can do in one session.
Manage Your Stress Levels
Prolonged or frequent stress can exacerbate or cause some health problems such as hypertension, eating disorders, heart disease, ulcers, obesity, and stroke. Identify the causes of emotional and mental fatigue and stress in your life and find healthy ways of dealing with them. If left unchecked, anxieties and stresses can even lead to depression, a deplorable mental and emotional stability.
Try various stress management and emotional wellness techniques such as meditation, yoga, and massage. Some people cope with stress by simply releasing their frustrations in activities that they enjoy doing. If the problem persists, then you should take a more proactive approach, like therapy, to find a solution.
Take Some Time Off
Many people suffer from worker burnout, which is a work-related stress disorder caused by emotional and mental exhaustion. Burnout stems from feelings of poor appreciation at work, high work demands, and a low sense of accomplishment. Worker burnout is frequent in highly demanding professions such as nursing. It might also occur if you are not happy with your current job regardless of its description.
One of the most effective ways to deal with worker burnout is taking some time off every now and then. Whenever possible, take breaks from the usual routine and do something fun to rejuvenate your spirits. You may also want to consider switching careers if your current job is causing you unmanageable stress.
Maintain Proper Hygiene
Observing proper hygiene for good health is a no-brainer. Maintain good hygiene is one of the most basic efforts towards good physical health. However, hygiene can mean different things to different people. Besides maintain personal hygiene, you also need to keep your surroundings clean.
To office workers, for instance, this means being cautious around germs hubs such as keyboards and shared office utilities. To a nurse, hygiene is about wearing the right protective gear during work and observing personal safety and hygiene protocols. You can avoid contracting many diseases by simply keeping your surroundings clean and being cautious about the health risks around you.
Maintaining good health is a continuous process that calls for discipline and commitment. Also, don't expect to see immediate results after making just a few healthy adjustments to your lifestyle; it takes time for good health to come around even with repeated efforts.