You might have come across individuals as strangers or friends and family where you would have had a good chat and conversation but as soon as you have paid your regards and walked off, deep down you prayed that you may never comes across them again. These are the people that bring along a stingy ray of bad breath with them. It is unfortunate that most people are unaware of their problem and they continue to harass people around since, it is not easy to make people realize about the problem they are going through and it is equally difficult for us to bear the pain of the sharp and often stingy bad breath. There are many reasons behind foul smell and most of them are curable through easy tips and amendments in terms of personal hygiene. We too, have populated a list of things you should be doing or recommending to someone who goes through the problem of bad breath.
Maintain Good Oral Health

It is the first and the foremost thing that you need to care about. Yes, whatever you watch in TV commercials and have been told by your grandparents since you were a child, is all true. You should be brushing your teeth before you hit the bed, every night. This is not only applicable to your children or younger siblings; it equally applies to you as well. We understand that you might be tired after a long day at work and cannot retain your mental or physical balance anymore but it wouldn't harm you to stand 2-3 more minutes in front of the bathroom sink to brush your teeth and clear your gums from any residue that might be stuck in between the hard parts of the teeth. If you are running away from this ritual each night, your teeth will start building up plaque deposits and this plaque attracts all kinds of bacteria causing rotten smell. Not only the smell, it will also ruin the overall health of your teeth.
Flossing is another important thing to save the gums from the damage brought by food rotting in between teeth. Flossing helps get rid of food particles that remain stuck and can't really be removed with the help of simple brushing. Make sure you remember to keep your hands soft and your brushing duration a little longer.
Cleaning The Tongue
Just like the teeth the tongue is also a host for many bacteria that lay on top of it. We might have seen a white layer covering the surface of our tongue.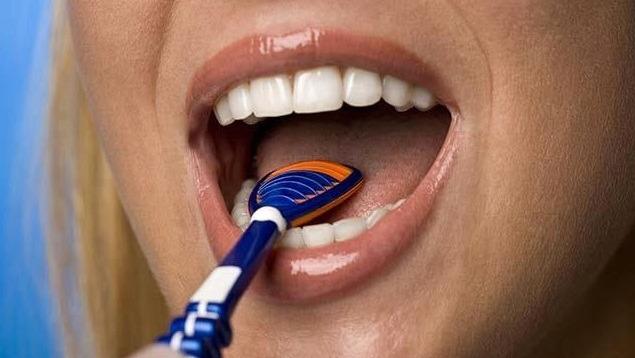 This is usually caused by food residues, bacteria, and even dead cells. Just like we recommend you to brush and floss each night before going to bed and in the morning before heading out, we also suggest you to brush the top of your tongue using a toothbrush. This helps to scrape off any residue or bacteria that might have stayed on the tongue overnight and becomes a reason for foul smell. There are even commercially available tongue scrappers that are easier to use in-comparison to toothbrushes.
Stay Away From Tricky Foods
The most commonly reported agents of bad breath are onions and garlic. People usually prefer not to converse with others post lunch time as this is the time when people explode your nostrils with all kinds of bad breaths including the ones that giveaway rotting smells of onion and garlic.
These are the substances that travel through the bloodstream straight into the lungs after they breakdown in the stomach. We bet that most of you were not even aware of this science fact. This is when the lungs actually giveaway the bad smell rather than the stomach. So even if you think you can fight off the smell, you actually cannot. Our suggestion is to lay your hands low on consumption of these two food items and try to consume healthy and fat burning foods when you are meant to interact with people back at work.
Keep Your Mouth Moist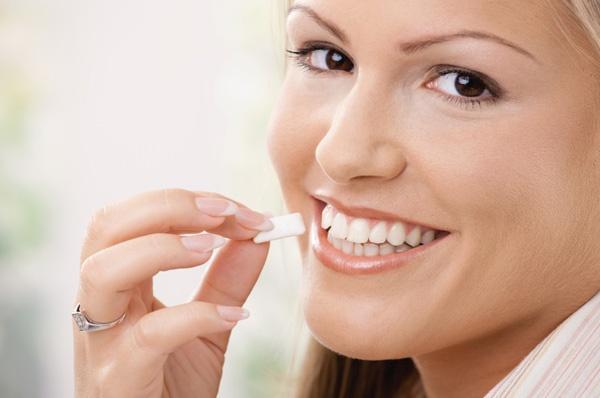 This might sound a little stupid but this is an actual condition where your mouth might not be as moist as it is needed to be. Many people take regular medications for issues they are suffering from for long and these medications often make the mouth dry since, the glands do not produce enough saliva. When the mouth is not cleaned up naturally with the help of saliva it causes gum problems along with bad breath. There are a number of ways to keep your mouth moistened. This can be done through chewing sugarless gum, or any sugar free candy, as the sucking motion creates more saliva.
Clear Your Mouth With Water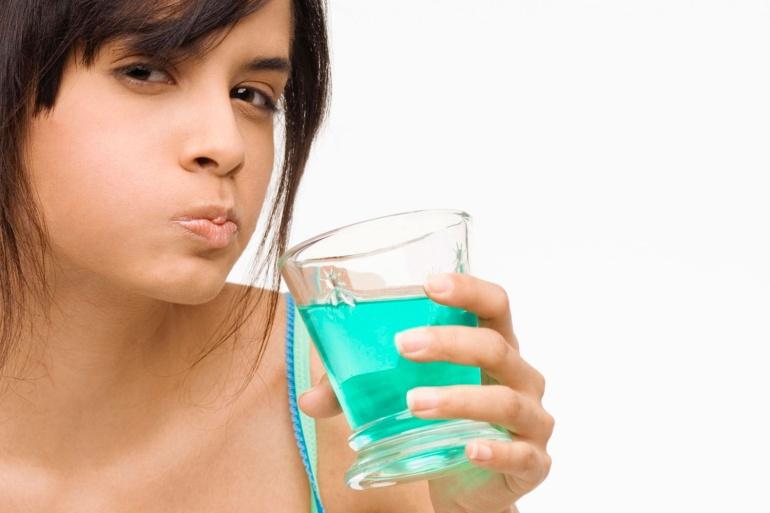 There are a number of mouthwashes available that not only help kill germs but also leave behind a very pleasant smell. Regular use of mouthwash helps get rid of food items stuck inside the mouth and also clears the gum and teeth of any bacterial growth. Use of mouthwash also prevents unwanted plaque buildup. In absence of mouthwash the best way to keep your mouth clean easily and effectively is to simply swish some water around the mouth after every meal, this also includes cleaning up post coffee and tea.
To rid yourself of bad breath is not as big of an issue as most people think of it to be. But even after applying all these techniques you still find that you are not able to fight off the smell then you should better consult a doctor as there are many known medical issues where bad breath is a part of the symptoms.