Hoverboards can be and are a lot of fun. In a flick of a coin, the fun can turn catastrophic.  How? It is a common occurrence for all equipment that aids us with motion; bikes, stunt scooter, urban scooter, skateboard and the others.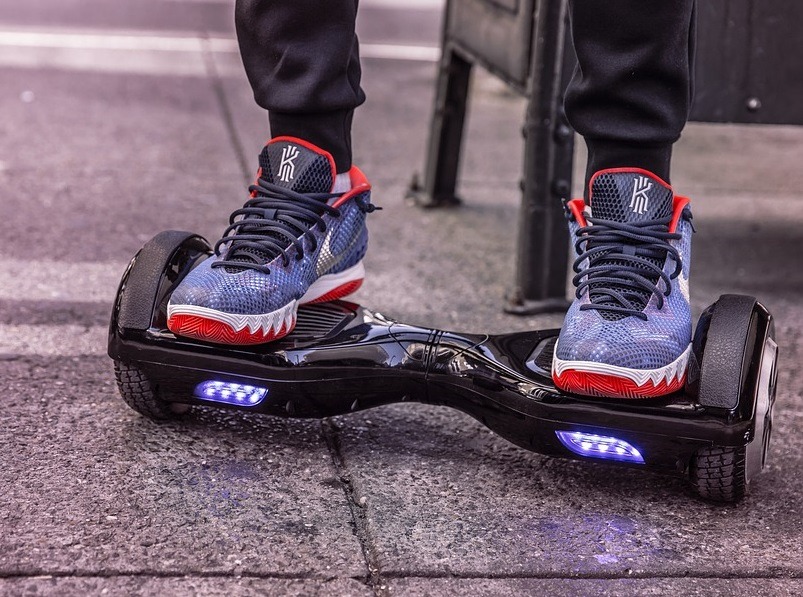 The only way to be safe is learning these eight safety tips and keeping everything to the book. I mean, observe wherever that they ask you to observe.
   Charge Under Supervision
Unlike our phones that have the capability to resist taking any more charge when fully charged the hover board batteries have no such capability. They will charge and charge until they can't take anymore. Sad to say you will lose the battery and most likely the hover board too. The battery will explode, and flames might consume your brand new hover board.
   Practice Makes Perfect
The number one safety measure is to learn to ride on a hoverboard and stunt scooter before you indulge in any serious riding. Lack of the necessary practice will most likely lead to getting an injury that you will probably remember for a lifetime.
The falls are pretty nasty. If you hit the streets as an amateur,   you might as well compromise the safety of other people. Get a person to have a benchmark with, a person whom you adore their prowess on the hoverboard to help you with the balancing and what the rest of the skills. Once you gain experience and confidence, you are ready to hit the streets.
   Obey The Rules Of The State And Other Organizations
There is an awareness of how bad the effects of hoverboard and scooter accidents can be. People worldwide are having strict regulations on the use of hoverboards. In certain states, it is illegal to hit public places on the hoverboard and stunt scooter. Institutions also have not been left out and some in totality ban the hoverboards.
There are other states that hoverboard-riding is legal provided you stay in your lane. By that I mean the pathways set aside for bikers.  It will be a prudent thing to check with the local authorities rest you get yourself in some serious trouble.
   Riding At Night
In the dark of the night, just anything can go wrong. I associate that with negligence. The solution lies in increasing your visibility and being extra careful. You do that by using reflectors as the first thing, that way motorists and other hoverboard users can easily spot you and keep a safe distance.
The lights on the boards are barely enough to indicate your presence. Consider using lighting shoes or incorporating more lights on the hoverboard.
   Safety Gears
At whatever level that you are in hoverboarding never omit to wear the right gears. Hoverboards are as dangerous as motorbikes. With all the stability concerns start from the helmet to knees to knee pads.


While wearing the right gear in case of any slight or grave accidents you stand a chance of brushing yourself off and getting on the board again. It will be a different story if you do not have the right gears.
   Buy Authentic Products
Telling authentic from fake hoverboards from fakes is never an easy task. Well, you need to do it. Ensure that you always get your boards from reliable manufacturers and retailers. A counterfeit hoverboard will always compromise on quality. Compromise on quality equals compromise on safety.
   Do Not Misuse The Hoverboard
Recently the most casualties are as a result of forgetting that hoverboards are not suitable for executing stunts. Try that, and you will be down crushing with a wreck of a hoverboard. Stick to moving from place to place on the hoverboard. If you cannot do that, you might as well consider buying a skateboard.
   Speed And Weight Capacity
The frame of the different hoverboards can take in weights at different limits. Exceed the limit, and you will not see much life from the hover board. It will at some point crumble under your weight. Always check your speed. It is important you keep speed on the down low if that is too hard to do, get a hoverboard with a safe speed limit.
In Conclusion
Wherever you do always ensure that you follow the above-listed stay safe hoverboard doctrines. Sometimes we want more than just a ride. We want an adrenaline rush. The adrenaline rush could turn into a nightmare. I have no intent to scare you. I mind your safety. You are responsible for your safety.