If you are new to exercising, it can all be a little confusing. There is lots of conflicting information out there; where do you start? Starting an exercise regime can be intimidating too. If you have never stepped foot in a gym, it might make you feel a little nervous. So here are some tips and advice for starting to exercise. Stick with it; you will feel the benefits of exercise quickly!

Have the Right Equipment
If you don't have the right equipment for the activity that you want to do, it can lead to an injury quickly. First of all, think of your footwear. Having the wrong footwear could lead to an injury. You don't want that when you are just starting out. One great way to check your footwear is right for you is to have your gait checked. Sports stores or running shops will be able to check this for you. Then you can pick out the right shoes for your walking or running style. It will help to support your feet and avoid getting a foot or ankle injury.
Have a Health Check
Some gym memberships do offer a health check when you sign up. Some don't though. So it might be worth checking with your doctor before you embark on an exercise plan. If you haven't exercised for a while or are a little overweight, it is best to have a general health check. If you have high blood pressure, for example, there are certain exercises that you should avoid.

Get a Buddy
Motivation is hard when you first start to exercise. You will start to enjoy it after a while, but at first, it might be a struggle. If you are only accountable to yourself, then change won't happen as quickly. You might just decide to give them gym a miss one day and then it becomes two or three. If you have got a gym or exercise buddy, then you can be accountable to each other. No one wants to be the one that cancels your exercise session. So it will help so much in being able to get motivated.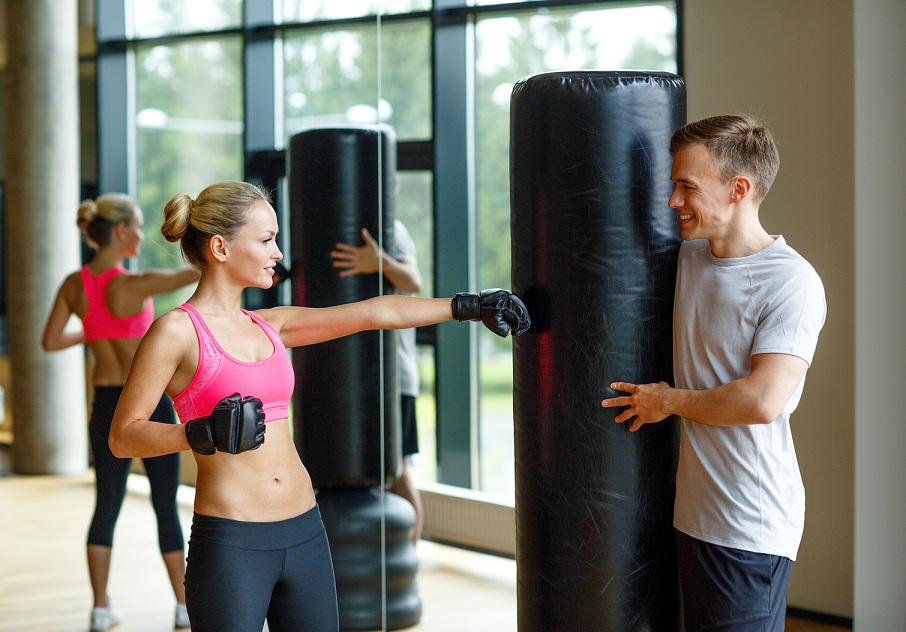 Take it Slow
If you start a weight training program, you need to build it up slowly. So don't just jump in and go for the heavy weights. Build up over time and you will get much more from the training. You could get injured if you start off with too much. Allow yourself time to recover too. Spread out the muscle groups that you exercise and don't repeat the same ones day after day.
Eat Right
To see the maximum results from exercise, you need to make sure that you are eating right. Getting home from the gym and then eating burger and fries isn't always the smartest move. Eat a diet that is high in protein and low in carbohydrate. Then you will see changes to your body as you exercise, sooner. Being well hydrated is key to being healthy and making changes too.