Changing career can be tough and it can be even tougher if you are a full time mum or have work commitments to cope with.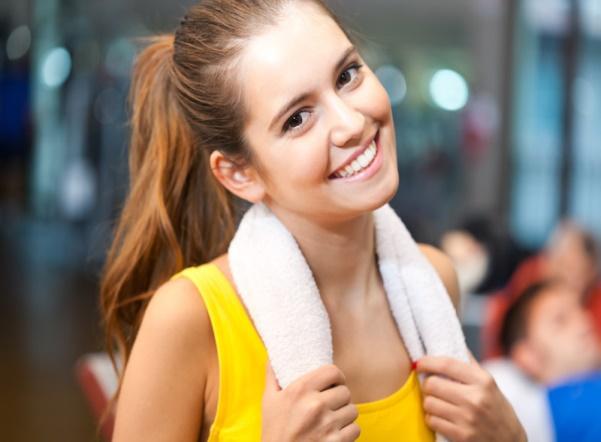 The desire to change career is the 4th most prominent New Years resolution that people identify when setting their ambitions in January for the coming year and the fitness sector really reflects this with more people electing to become a personal trainer or gym instructor in January than any other time.  
[thrive_text_block color="purple" headline=""]
Many of us dream of doing a job that we love and unfortunately the vast majority  of people in the UK never get to realise that dream.
[/thrive_text_block]
If you love going to the gym, taking part in classes or like sharing nutrition tips with your friends, becoming a personal trainer could be the ideal role for you, but what do you need to become a personal trainer?
In this article we will show you what is needed to become a personal trainer in the UK, how it can work around your busy lifestyle and finally the avenues you can take for once you have qualified in the sector that can work fully around your busy family life. But first………
WHY WOULD YOU WANT TO BECOME A PERSONAL TRAINER?
Great Hourly Personal Trainer Salary (UK)

Real Job Satisfaction

Flexible Hours

Become Your Own Boss

Work that revolves around your passion
The fitness sector has grown for three decades year on year and in recent years with the explosion of social media and increased government initiatives to increase sporting participation has created ample opportunities within this sector, which we will touch upon later. If you cast your mind back ten years and think how many gyms were in your area then and count how many there are now, the difference is phenomenal.
[thrive_custom_box title="" style="light" type="color" color="#1e73be" border="#1e73be"]Personal training has been ranked as one of the most rewarding jobs in the UK and has even made the Times top ten list before, this is why you often find personal trainers describe their job as "work that does not feel like work".  In addition the majority of roles with the fitness sector are freelance or where you can become your own boss and determine your own timetable, which is great if you have a busy family life and want to follow your passion, but not have to sacrifice your time with your family. [/thrive_custom_box]
The personal trainer salary in the UK is not bad either with the average personal trainer charging £30 per hour for their service and time.  Whether you want to pursue a career full time or part-time
HOW TO BECOME A PERSONAL TRAINER?
Accredited Fitness Certification

Make Sure Its REPs Recognised

Complete a personal training diploma
Firstly you need to complete the relevant personal training certification for the UK, this comes in the format of a personal training diploma. Personal Training diplomas are a combination of the level 2 gym instructing fitness certification and the personal training award, you do need to complete level 2 prior to advancing onto level 3 PT.  Make sure the training provider you elect has their personal training diplomas accredited through an Ofqual regulated awarding organization, such as Active IQ or YMCA, which are the two largest bodies operating within the health and fitness sector for fitness certification.
Also be aware that the training provider that you elect has REPs (register of exercise professionals) accredited personal training diplomas, as this means that the course has gone through a standardising procedure that is approved by SkillsActive. I know, there is a lot to look out for!
LEARNING METHODS AROUND YOUR LIFESTYLE
Complete your Personal Training Diploma Online

Study at Your Pace

Unlimited Time to Complete the Fitness Certification
There are many ways to become a personal trainer and many of us assume that you have to be sat in a classroom or be at the gym everyday. Well, with personal training diplomas largely consisting of theoretical learning you can complete your personal training diploma online with minimal attendance days being required.  You can simply learn at a pace that suits you, complete modules when you get the chance in the comfort of your own home and as and when you feel ready, attend training and assessments days when your time is free to do so. This learning method is now the most popular way that students complete their personal training diploma, mainly due to the busy lives we all lead and the advancement in e-learning resources means that you can bring the classroom to you.
[thrive_headline_focus title="WHAT FLEXIBLE ROLES ARE THERE FOR ONCE YOU HAVE GAINED YOUR PERSONAL TRAINING DIPLOMA?" orientation="left"]
Not just can you qualify through flexible learning by completing your personal training diploma online, but as we touched upon earlier, the roles within the fitness industry are flexible too.  Here are just some of the options you can take whilst juggling the hustle and bustles of everyday family life:
– Freelance Personal Trainer For A Gym
– Set-up Your Very Own Bootcamp Busienss
– Freelance between Gyms and Heath clubs for fitness classes
– Become a Personal Training Tutor
– Work for A Gym Part-time
– Work for the NHS or private healthcare clinic as a physical trainer
– Start your own fitness studio
– Work for the MOD as a PTI
– Become a health mentor
– Work for a health insurance company as a personal trainer
– Become a college tutor
Plus many, many more….
The fitness sector is whatever you really want to make of it! You can either go onto complete more fitness certification and go down more specific routes like sports therapy, cancer rehabilitation through physical activity, sports massage, to name but just a few. Changing career is always a big step for anybody, but you will spend most of your life at work, you should always do something that you truly care about. If you are looking for that perfect role to situate around your family time and fitness is an area close to your heart, becoming a personal trainer could be exactly what the doctor ordered.
Luke Hughes
@Origym_COE