Accidents happen.
Even so, it's tough to imagine yourself or a loved one suffering a debilitating injury while at work. Many of us invest so much time there, it becomes something of a home away from home, whether we like it or not. However, workplaces, no matter how safe they feel, aren't always danger-free zones.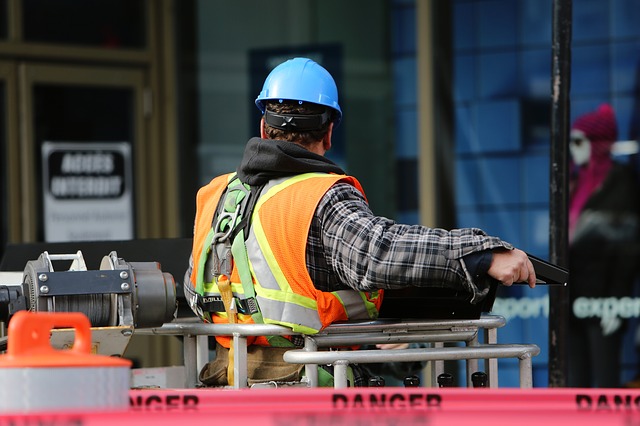 That's why it makes sense to prepare yourself for any problems that may occur. The best thing to do in that regard is to be mindful of the most common injuries that occur in the workplace and find ways to prevent or avoid them.
Most Common Workplace Injuries
Believe it or not, the most common workplace injuries aren't what you might expect. When many of you think of potential injuries at work, you're most likely imagining extreme circumstances in your mind, right? Scenarios such as construction workers suspended miles above the ground while assembling a high-rise building or firefighters who are constantly putting their lives in danger by entering burning structures.
The problem with that mindset is the most common injuries can happen anywhere, even when you're sitting in an office cubicle or behind a desk.
According to data from the Bureau of Labor Statistics and the National Academy of Social Insurance, the number one injury that occurs in the workplace, responsible for more than $15 billion in damage, is overexertion. Wait, what?
The Dangers of Overexertion
Overexertion may be related to several different types of activities, including carrying, pushing, lifting, holding, pulling and throwing. Even handling a semi-heavy object — such as a box of printer paper — can cause severe injuries.
In addition, the fifth spot on the top ten list belongs to "other exertions or bodily reactions," which means overexertion, in general, is a big problem. These "other exertions" may be related to common activities like walking, crawling, bending, climbing, sitting, reaching, stepping, twisting, kneeling or even just standing.
That's a remarkably common injury that could even happen at home. Notice the many scenarios in which overexertion can affect you?
What about some of the other common injuries — surely they're more extreme, right?
Falls Trip Up Workers
The second-leading cause of workplace injuries happens due to a fall on same-level surfaces. This could relate to a tumble because of a wet floor or surface, obstructed pathways or even just a clumsy accident. You don't necessarily have to fall a long distance either. Simply land the wrong way and you can break a wrist, ankle or leg, or even your neck.
Since falls are so prevalent, it explains why the third-most-common injury comes from a fall to a lower level. These might occur after a tumble from an elevated area like a roof, ladder or staircase, or something similar.
Also on the list are injuries due to bodily reactions (4), being struck by an object (5) or against one (6), highway incidents (7), being caught or compressed by something (8) such as machinery, and assaults or violent acts (10).
Perhaps the most striking type of injury is one that occurs because of repetitive motion. Being the ninth-most-common injury on the list, it happens often and relates to minor, strenuous tasks that one might perform over long periods of time.
This particular form of injury could happen anywhere, as any career or position has its risks when it comes to repetitive motion. Examples include typing for long periods of time, which can lead to carpal tunnel; inhalation of smoke for operating room workers, harming their lungs; or even straining your neck and back after holding your head up straight for long periods of time while looking at a computer monitor or television display.
It's scary to know most of the injuries can apply to you, but it's true. Judging by some of the entries on the list, they can happen at restaurants, while driving, in office and business environments, on construction jobs and many more.
The Most Common Citations
It's not just the injuries themselves that are most important, however. Another factor when it comes to common injuries in the workplace can relate to dangerous areas or hazards that an employer has not been mindful of.
According to the Occupational Safety and Health Administration (OSHA), the top ten most common citations employers received during the 2014 fiscal year for a dangerous work environment were:
Fall protection
Hazard communication
Scaffolding
Respiratory protection
Powered industrial trucks
Lockout/tagout
Ladders
Electrical, wiring, methods
Machine guarding
Electrical, general requirements
It's important to remember these are citations for actual hazards found when an OSHA agent inspected a work environment. The list correlates almost exactly with the list of most common injuries. That would imply in many cases, employees have an opportunity to at least protect themselves from harm, provided they remain mindful of these dangers.
How to Avoid Injury
In order to avoid an injury, the best thing to do would be to look at the many scenarios on this list and figure out which apply to you. Then consider ways to help prevent that type of injury.
For example, an accountant who spends all their time looking down at a computer screen might be mindful neck and back sprains are common. As a result, they could take short 5 to 15-minute breaks in between long work sessions to give their neck a rest. You don't necessarily have to stop working during that time, either. You could focus your attention on a non-computer-related task.
Again, the best thing to do is just to remain mindful of these dangers and do what you can to protect yourself from harm. It's also important you don't fall into the trap of thinking these things can never occur to you because the list clearly shows you can be injured anywhere.