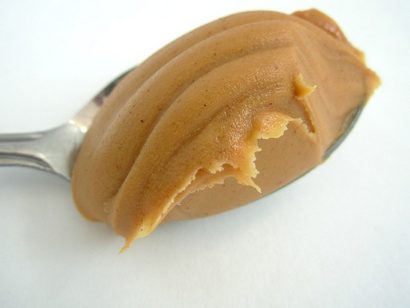 Cars can't get very far without gas, doubly so for racecars. And if human bodies suffer without adequate food fuel, active human bodies feel the effects even more keenly. If you're just rolling on a new workout program, or if you're just hoping to find some better diet options for an existing one, it's important to make sure you're getting the nutrients you need.
Even if you're getting on the 21-day fix workout program or a similar, high-intensity option, you won't see much in the way of results without a good dietary base. Read on, and we'll talk about a couple foods that fit in perfectly to an active diet. Incorporate a few of these into your meals, and they'll help ensure that you reach the results that you're working for.
Peanut Butter
We'll start with a true workout star here. Bodybuilders all over the world (and, famously, Bruce Lee) swear by peanut butter, and you'd do well to follow their lead.
Let's actually bust a peanut butter myth first. Peanut butter isn't fatty, at least not in the way you're thinking. Fat comes in a few different forms, and most of the stuff you'll find in peanut butter is actually a heart-healthy unsaturated type, as opposed to the saturated varieties you're likely to find in processed food.
Is it still possible to get fat from peanut butter? Sure, it contains plenty of calories, and you can certainly overeat it. But if munched responsibly, the pros of peanut butter fats greatly outweigh the cons.
On top of that, peanut butter carries a decent protein load – not as much as some foods, but still enough to supplement a protein-rich diet. Overall, it's a well-balanced nutritional food. Beyond that, it fills you up, slashing the risk of overeating by removing the temptation. Also, heck, it tastes amazing – way too many healthy foods taste just like healthy foods, peanut butter bucks that trend with enthusiasm.
Bananas
Your best friend for hard aerobic workouts. Bananas have long had a place in the pre-game meals of athletes, largely for the anti-cramp magic they can work on the field.
Over the course of a tough run, we use and lose a whole bunch of potassium, a mineral necessary to the healthy functioning of muscles. Without sufficient stores, we risk painful cramps in the large muscles of the leg, which can take you from full tilt to squirming on the ground in a hurry.
Bananas counter that threat by acting as rich dumps of potassium. Eating one or two in the morning is a great way to make sure your body has what it needs to keep going later in the day. A word of warning though: they're not insta-cures. If you've already begun a workout, it's probably too late for any banana magic to start working. Research has shown that it takes us at least an hour to see any benefits.
Chia Seeds
So called "ancient grains" have been making a major comeback of late. Quinoa, kamut, and similar foods are readily gobbled by athletes for their apparent body-healthy properties. Chia, while technically a seed and not a grain, often gets lumped into that list.
And it does, in fact, have an ancient pedigree, and a pretty crazy one. Before it was used to grow hair on ceramic cartoon characters, chia was a favorite on-the-go snack of the Tarahumara, a people still living in parts of Mexico renowned for their prowess as long-distance runners.
Today, chia has caught attention for a few things. The small seeds are packed with protein, a necessary part of any exercise diet. On top of that, they contain calcium which, like potassium, is a mineral required by muscles to remain active and effective.
Eat Enough 
No matter which of these foods you decide to try out, the best advice we can leave you with is to make sure that you're eating the right amount. Quality is one thing, but quanitity is another entirely. It's extremely common to see people concoct insane workouts, but see few effects from them, simply because their bodies don't have enough calories to build on new gains.