You can find many resources that teach you how to burn fats effectively. However, when it comes to fast results, a lot of people trust the experienced Shin Ohtake. Shin is a reputed professional and is popular for his max workouts. If you want to achieve a lean and healthy body, it is time to move those muscles.
Check out the information below to learn more about the best exercises recommended for burning fat.
It is common knowledge that if you want to burn fats, you will have to do cardio workouts. Indeed, high intensity interval cardio can help in burning fats, but you can expect the best results when it comes to muscle building. Now, you can combine muscle building and fat burning with the right exercises.
To realize this goal, the exercise that you perform must be carried out in a heart-pumping and high-intensity pace and at the same time, it should stimulate the muscles. Some of the favorites of Shin Ohtake are the following – snatches, clean and jerks, and muscle ups. However, such exercises are too technical. It would take some time and regular practice to be able to perform the said exercises, so Shin has suggested several exercises that are easy to follow and understand.


Combo Exercise
This exercise is a combination of the burpee, push up row, squat clean, and press up. The combo exercises are capable of muscle building by stimulating the different muscle groups and enhanced fat burning. In comparison to isolated exercises, this combo falls under the full-body workout category. It recruits the lot of muscle fibers which skyrockets the metabolism, and boosts the heart rate.
As a combination of several exercises, this Shin Ohtake favorite is hard. A lot of people will hate it because of the degree of difficulty and intensity, though it produces the best results. You will need to use weights and ensure that all exercises are performed as directed. If you find the steps confusing, you can always watch the online videos. It's a good thing that you can easily find the exercise videos that Shin Ohtake is recommending for those who want to burn fats and build lean muscles.
There are important pointers that you need to observe if you want to perform the combo exercise. After the push up rows with your dumbbell, you will proceed to the squat position. Tuck the knees in and maintain a straight low back position. Proper transition is important from one move to another to avoid possible strain. From the squat position, you will need to stand upright. Be sure to create a momentum by standing up with power and speed. The momentum you create will help you carry out the squat clean & press up with ease.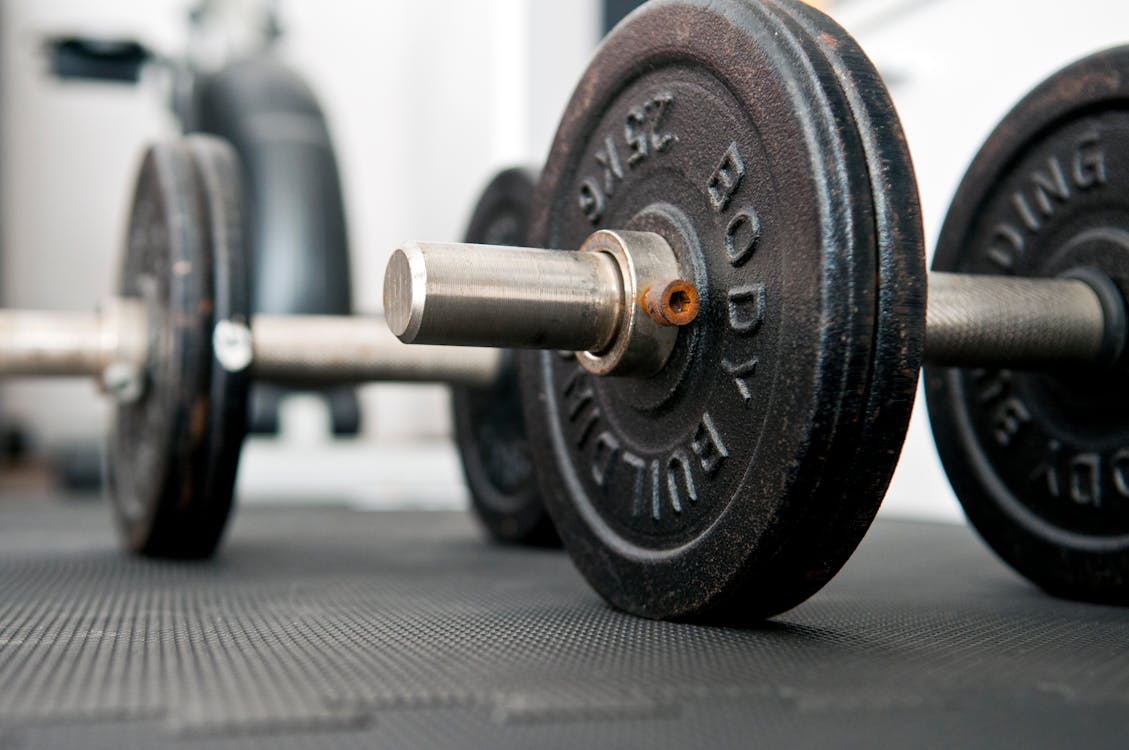 Newbies can try light dumbbells at first and gradually increase the weight. All you have to do is observe power and speed while performing the exercises. If you want, you can also do cardio intervals. With regular exercise, determination, and patience, you can see significant changes in your body in the next couple of weeks and months.
Watch out for deceptive claims on exercises that guarantee fat burning and building of muscles. You will need to perform the exercises at least ten times per set. The combo exercise is made up of the Burpee, Squat Clean, Push Up Row, and Press Up. After performing every set, you can rest for 30 seconds, and start all over again. It is the intensity that burns a lot of fats. With power and speed, you are also able to build lean muscles.
You can also lessen the reps of the combo exercise. For instance, you can perform the combos for 5 to 6 times and follow it with a 300-meter run or you can also perform fast-pace cardio exercise for one minute. You will have to rest for about one to two minutes after each set of exercises.
Keeping the body lean and healthy isn't hard, as long as you know what you are doing. It is not enough that you know the exercises recommended by Shin Ohtake. Even if you perform the exercises religiously, you can't expect the best results if you don't introduce changes in your unhealthy lifestyle. Nutrition also plays an important role. Your body needs the essential nutrients and so you have to eat a balanced diet.
Getting a lean body is only possible if you observe proper diet and regular exercise. You can do the combo exercises at least 3 to 4 times a week. Don't forget to take rest days seriously. It is during these times when the body is able to build lean muscles. Overdoing exercises is not good, so just do everything in moderation.
Start working out today and get rid of those unwanted fats. Building muscles take time. As long as you are willing to invest time and effort, you will achieve your fitness goals.