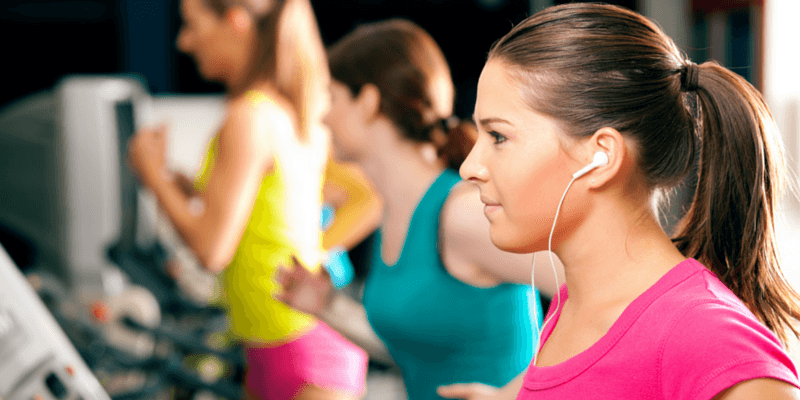 When most people think of cardio, boring jogs, long running durations and endless hours of walking comes to mind. But the good news is that cardio doesn't only need to be boring and slow. It can also be fast and high intensity. The special name given to such a cardio workout is HIIT or High Intensity interval training. This form of cardio training is much more effective as it helps to burn fat and calories at a much faster rate. Some of the ways to do this is through treadmills, elliptical and even through fast runs and jogs. Let's know more about HIIT:
Benefits of High Intensity Interval Training:
Anabolic effect-one of the best benefits of high intensity interval training is that it helps to burn more calories than one consumes thus creating an anabolic effect. This effect helps one to put on muscle and thus one must try HIIT.
Improved insulin sensitivity-another benefit of doing HIIT is that it helps our muscles to suck in glucose more readily rather than the case when glucose goes to the fat storage in the body.
Increases aerobic capacity-by engaging yourself in a full power training or cardio, the amount of oxygen
Increases lactate threshold-it is a fact that when a person engages himself in high intensity workout then his/her ability to handle increase in lactic acid buildup in the muscles tends to increase.
Ways to do HIIT:
Use a treadmill-HIIT can be done on a cardiovascular fitness machine such as a treadmill. A treadmill can be used to walk, jog and run and thus supports the principles of HIIT. All you need to do is to perform a high energy and intensity workout or running on the machine for maximum benefits. Refer to http://treadmill-ratings-reviews.com/ to know more about the same.
Use an elliptical-HIIT can also be done with the help of an elliptical trainer. This machine helps to achieve the same benefits as a treadmill and works to burn calories, lose weight and build muscle. You can perform it as a better pace and energy rather than slow and boring steps to pep things up. Refer to https://fitness-equipment-source.com/ to get reviews on elliptical machines.
Jogging/running-if you do not have an access to treadmill or an elliptical trainer or wish to do this work out through jogging or running, then you must know that the duration of work must be 30 seconds and duration of rest must be 60 seconds. This can be done for 5-10 cycles. The higher the work/rest ratio, the better will it be but it also keeps getting tougher. The same ratio of ½ can be used on treadmills and elliptical as well.
Other types of HIIT Modes–some other ways in which you can do interval training include swimming, cycling and rope jumping. Doing these few times a week for a few cycles can work well and can show results faster. Jogging may seem like child's play once a person gets the hang of HIIT.