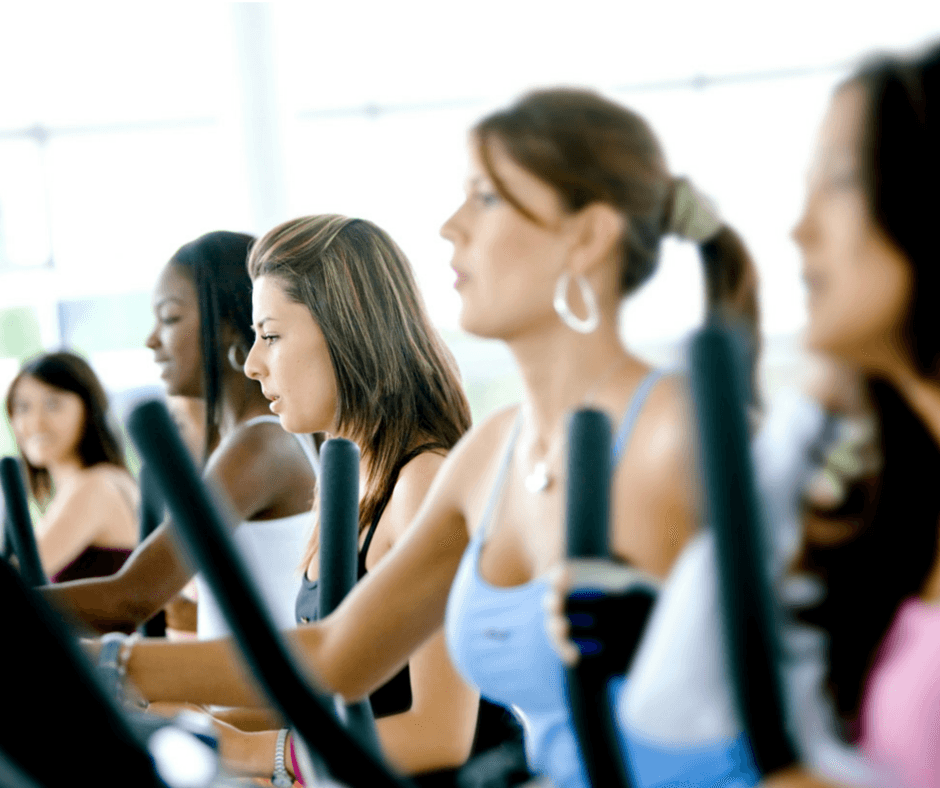 Finding the right gym is more than simply picking the one closest to you. It's about picking the one closest to your specific needs.
Scouting gyms that meet your interests will encourage you to come back, and that's the ultimate goal in finding one. Consider your personal preferences and which is more important than the other. Whether you're new in town or are determined to make that New Year's resolution a reality, here are six factors to keep in mind when checking out a gym.
1. Cost
One of the first things you should consider is how much money you're willing to spend on a gym. Upscale gyms may look nice, but their prices won't contribute to a healthy lifestyle.
Consult your budget and see how much room you have for a gym membership. Some range from $20 to $65 per month, and according to Statistic Brain, the average monthly cost for one is $58. Plan according to these variables and try to stick to your budget.
It's also worth checking your work policies to see if you have health club benefits with a discount on local gyms. When visiting, ask about their policies as well. Some bill you one month at a time and some ask for an annual payment up front. Ask about free trials or refunds in case you're not satisfied.
2. Facility Cleanliness
One of the first things you'll notice when you walk into a gym is its level of cleanliness. Look around and see if the floors are clean, if the equipment is wiped down, if the gym is properly ventilated and if the locker rooms are well-maintained.
These things should be the gym's top priority and built into its basic budget. If an employee tells you that the gym recently invested in a project to keep the building clean, it probably doesn't have good business, let alone funds for resources like trainers or specialized equipment.
3. Equipment Quality
Next to cleanliness is equipment quality. If machines aren't regularly inspected and deemed fully operational, it could lead to serious injury.
To determine equipment status without actually trying it, ask the staff what specific investments they have made towards equipment, which machines they use from what year and if they have someone examine them on a regular basis.
Consider the number of machines available and if they have enough to satisfy the number of members. Look for certifications that show you the gym keeps up to code, and see if the staff is knowledgeable by asking them what certain machines do.
4. 

Friendly Staff

One thing that makes you want to return is a welcoming, helpful staff, so think about the first impression they make when you walk through the door.

Are they open and kind? Do they offer to give you a tour and answer all your questions thoroughly? Most importantly, do they treat you as an individual and not just as another member to increase their list?

Staff should also be professional by making sure you understand all the gym's policies and programs and by maintaining a safe, clean environment. They should be knowledgeable and perhaps even passionate about fitness, and their positive attitude will be a big part of your gym experience.

If you want to find out how the gym handles its staff, ask about the turnover rate. A high rate could mean that employees aren't satisfied here, which means you might not be satisfied here either.
5. 

Classes Available

Another sign of an excellent gym is one that holds specialized classes. These are good ways to partake in activities that you enjoy, get some professional training and make new friends.

Some might offer anything from physical therapy and yoga classes to intense aerobics and fitness boot camps. The more program variety, the more you have to choose from and experiment with.

However, it's important to make sure these classes fit into your schedule. If you can't attend the ones you want, you'll be paying a membership fee without receiving all the benefits.
6. 

Personal Trainers

Maybe you prefer one-on-one training or need some extra help making that weight-loss goal. Ask the staff if they provide members with personal trainers.

Of course, you don't want to end up with just any trainer. Confirm that each one has had professional schooling or is even recognized on a national level. Some of the best agencies to award trainers are the American Council on Exercise, the National Strength and Conditioning Association and the American College of Sports Medicine.
When in Doubt, Try Word-of-Mouth
Another great way to determine your ideal gym is to search for detailed online reviews that mention specific factors in addition to an overall positive rating. Also ask your friends, neighbors or coworkers which gym they use and run through this checklist with them.
Always be certain that the gym has its members' best interests at heart, and don't rush into signing a contract before you are absolutely sure this is the gym for you. You're making a commitment to a gym, as well as to your health, so be sure to make the right choice before signing on that dotted line.
[thrive_text_block color="note" headline=""]Adrienne Erin is a health-conscious freelance designer and avid writer. When she's not glued to her computer screen, you might find her experimenting with new juice and smoothie recipes, growing a batch of microgreens, or planning her next roadtrip. To see more of her work or get in touch, follow @foodierx on Twitter or visit her blog, Foodie Fitness.[/thrive_text_block]