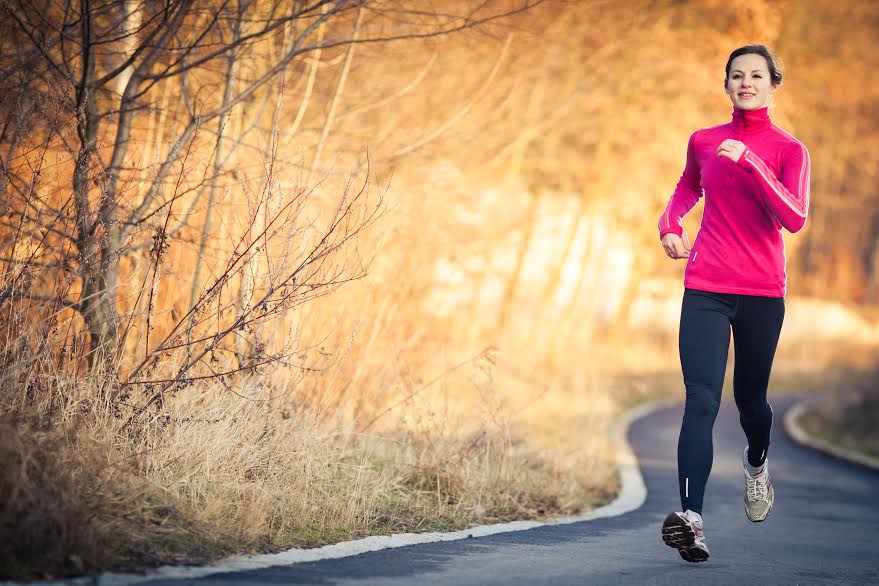 Let's be honest for a second, it's far too easy to put a halt to our exercise regime and let our determination slide when the winter months are upon us. I'm sure we have all heard the cliché, "summer bodies are made in the winter" – but it's true! Although the last thing we want to do in the Baltic conditions is head back outdoors for some exercise, stopping through the winter when indulging over Christmas can really hinder your fitness levels, putting you at a disadvantage when January rolls around.
So, if we have given you some motivation to continue your quest for fitness perfect throughout the winter months it's vital that you are aware how to keep injury free when exercising in the cold. While it is generally safe to exercise outdoors during winter, there are some precautions that you can take to prevent injuries from occurring.
Wrapping Up
It is crucial to  wear layers of clothing along with the usual winter uniform of a hat, gloves and a scarf – scarves are particularly prevalent for those suffering from conditions like asthma (although it is vital that you consult a doctor on your condition and planned exercise before exercising in the cold). Breathing air that has passed through a scarf will make it warmer before it enters the body, lessening the impact on the upper respiratory tract. Lauren Rainforth from Xcercise4Less says,
I would recommend wearing a snood, you can get running ones made from special fabric and they won't fall off the way scarves can – this prevents freezing air getting on your chest.
Layers allow you to remove and put them back on as necessary; as your sweat evaporates you will lose body heat and leave you susceptible to the cold. The type of material that you wear will also have an effect on the body, for instance natural fibres such as cotton will stay wet next to your skin and make you feel cold, while synthetic fibres will draw the moisture away from the skin.
Physiotherapist and Osteopath Ben Barker explains further,
When it's physically cold we need to be more physiologically warm. Modern compression garments are increasing being used in athletes, elite and otherwise, to aid temperature control, reduce heat loss via sweating and increase hydrostatic pressure which aids recovery by accelerating removal of lactic acid.
Pay close attention to the ventilation of your shoes and materials of your socks, wet fabric and friction will cause blisters which will certainly halt your outdoor activities!
Baby Its Cold Outside
Frostbite from outdoor exercise may seem a little extreme, but when you combine the level of moisture in the air, air temperature and wind chill factor it's not so far-fetched and can occur within 30 minutes of being outdoors when exposed to the cold conditions. As mentioned before, protecting areas of the body most prone, such as hands and ears with hats and gloves will make you far more comfortable.
Cold temperatures will make the muscles and ligaments as they become less elastic" Ben says, "particularly to the explosive muscles of the lower limb such as calf's and hamstrings as they are normally more exposed.
To prevent these injuries, make sure you do a warm up indoors with dynamic movements such as squats, walking lunges and mountain climbers.
Experienced runner, and Huffington post contributor, Dan Howdle offers some advice:
Having suffered two consecutive winter knee injuries a few years back, both of which having prevented me from running for months at a time, I've learned to take precautions. I have a few 'rules', if you like, that I dare not break. As a result I have not had an injury since. I won't run in temperatures below minus two. That's the point where it simply becomes too difficult to both protect your joints and to sustain an even body temperature. Running coats and warm running gear tend to overheat me in the places they cover, while leaving joints – knees especially – to fend for themselves, so very low temperatures create major complications to remaining comfortable. I always limber up before going out in low temperatures (this is not something I do in the summer). I find jogging on the spot until I've got a sweat on the best method. "Obviously we're all different, we all have different ranges and tolerances, but my advice still stands: longer, slower runs in winter, with more recovery days in between. Every time I've been injured it's been when I've done too many runs too close together in too low a temperature. More off-days alleviates this.
The cold weather will make conditions outside nothing less than treacherous sometimes, regardless of how careful you are. Wet and icy weather coupled with fallen leaves make falls and trauma more common and can put you out of action for weeks, make sure to choose footwear that has appropriate traction for winter exercise or be realistic about how dangerous the conditions are.
Did you know?
Finally, it's just as important to stay hydrated in the winter as it is in warm weather. The wind can make us dehydrated and when coupled with increased sweating and the fact that your kidneys are working harder to regulate your blood pressure causing you to urinate more frequently makes it more common for you to be dehydrated during the cold weather.
While we fully advocate continuing your fitness regime throughout the winter months, it's important to remember to only do it if you feel comfortable and safe. Even if you are limiting yourself to 30 minutes at a time, it's still enough to burn off some of the treats you are likely to indulge in over the festive season!