Almost ten percent of older adults in America have osteoporosis. In this bone thinning disease, the loss of bone density places those with the condition at increased risk of fractures; minor falls can be all that it takes for someone to break their wrist, hip or spine. While everyone's bone density decreases as they get older – the result of an acceleration of bone loss in comparison to the formation of new bone – in osteoporosis this process occurs more quickly, altering the fine structure of the bones.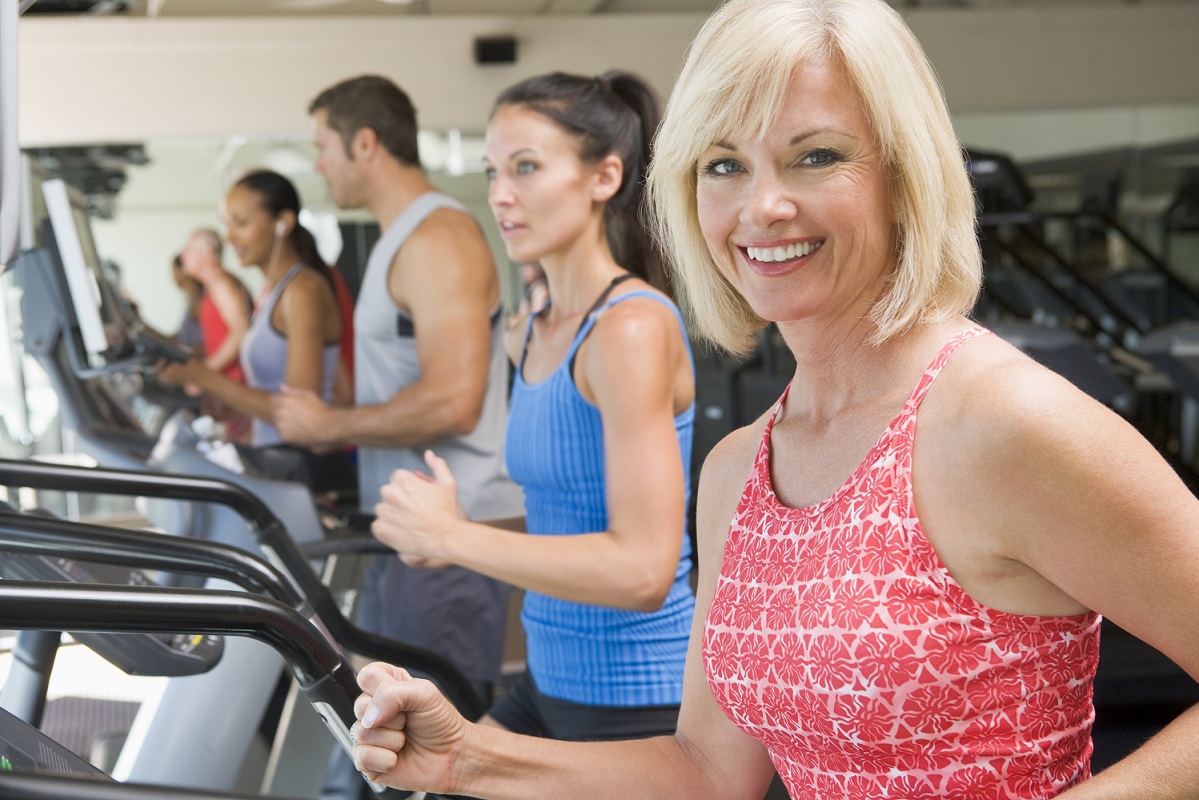 Risk of osteoporosis increases with age, but there are a range of other factors that can increase the chance of someone developing this condition. While some cannot be changed such as being female or of European or Asian descent, or having a family history of the disease, others are modifiable. Knowledge of these can help us to identify whether we have a higher likelihood of developing osteoporosis and take action where possible to help maintain the strength of our bones and delay its onset. Here we consider the main risk factors for osteoporosis to be aware of.
Pre-existing medical conditions
Certain diseases increase the risk of osteoporosis. Those in which your ability to absorb nutrients such as celiac disease, crohn's disease, certain disorders of the pancreas and liver  or if you have had surgery to the bowel, can reduce your body's uptake of calcium and other nutrients important for maintaining bone strength. Conditions where hormone levels are disturbed as is the case in diabetes, thyroid disease and cushing's disease can interfere with bone metabolism.
Although you can't change whether or not you have a particular medical condition, ensuring that you manage it as best you can will lessen its impact on your bone strength. This means ensuring you adhere to any lifestyle modifications advised, take all medication prescribed for you and attend any follow-up appointments with your physician to allow your treatment plan to be reviewed.
Inactivity
Although this might be involuntary as a result of being bedbound or a wheelchair user, choosing to have a sedentary lifestyle can hasten bone loss. Weight bearing activity, where your body weight is carried by the legs such as walking, dancing, participating in an aerobics class or playing tennis, helps to stimulate the growth of new bone therefore strengthening the bones. Conversely in the absence of weight bearing activity, bone strength is not preserved as well.
However, activity that builds muscle strength or improves balance such as exercise using resistance bands, gardening or yoga is also helpful, as this can reduce the risk of falls and therefore fractures. Where possible, participating in at least 150 minutes of aerobic activity each week, ideally on your feet, along with muscle strengthening exercise twice weekly, is recommended.
Studies have shown that smokers are more likely to develop osteoporosis. Although the exact reason for this is unclear, it has been suggested that the chemicals in tobacco smoke may inhibit the formation of new bone. The best advice for smokers is to kick the habit; not only will this help to reduce further bone loss, but will provide a wide range of other health benefits.
High alcohol intake
Alcohol reduces the body's ability to absorb calcium and may directly damage the cells that produce new bone, which helps to explain why heavy drinkers have a higher risk of developing osteoporosis. Men should aim to drink no more than two alcoholic drinks daily and for women this should only be one.
Poor dietary intake
Anyone with a limited diet is at risk of osteoporosis, as they are unlikely to be receiving an adequate intake of bone building nutrients. Although it is widely known that calcium is important for maintaining bone strength, a number of other minerals and vitamins play an important role in bone health. Dairy foods are amongst the richest sources of calcium, but to receive the full complement of nutrients to preserve bone strength, all food groups need to be included in the diet. This means basing meals on starchy foods such as bread, rice, pasta and potatoes, eating plenty of fruit and vegetables and moderate amounts of meat, fish, eggs, pulses or nuts for protein.
Vitamin D deficiency
The action of sunlight on the skin is the usual way to obtain sufficient Vitamin D, which helps the body to absorb calcium. However, Vitamin D deficiency is on the increase, which in part might be explained by the fact that we do not spend as much time outdoors and now use sunscreen; this vitamin deficiency is also more likely with age, as the body becomes less efficient at generating it. There are few dietary sources of the vitamin – oily fish, eggs and foods to which the vitamin has been added such as milk, cereals and margarine – so it is difficult to consume sufficient through oral intake alone. If you have been identified as having a Vitamin D deficiency, take your prescribed supplements. However, if you are concerned you might be at risk, a simple blood test can highlight Vitamin D deficiency.
Low body weight
People who are underweight have a greater chance of developing osteoporosis.  This is seen in those with a body mass index of 19Kg/m2 or less; this measure of body weight is calculated by dividing your weight in kilograms by your height in metres squared. The reason why a low body weight is a risk factor relates to the fact that less pressure is placed on the skeleton, so it does not receive as much stimulation to form new bone. Although you may not be able to change a small frame size, if you notice you are losing weight unintentionally, seek medical advice as investigations might be able to identify an underlying cause for your weight loss.
Dietary changes can help you to regain lost weight. These include the consumption of energy dense snacks between meals such as dried fruit and nuts, cheese with buttered crackers, a small sandwich or a full fat yogurt, having a dessert after a meal each day, taking extra milky drinks and being more generous with foods higher in fat and sugar. However, if this contradicts any dietary advice you have been given previously by your physician, check with them before you make any changes to what you eat.
A high salt diet
It is well recognized that consuming excess salt can raise blood pressure and as well as this increasing your risk of stroke, heart and kidney disease, higher blood pressure can also increase losses of urinary calcium; this calcium is thought to mainly come from the bones and salt may therefore also work directly to increase calcium losses.  We are recommended to consume less than 6g of salt daily to protect our health, though average intakes amongst adults in the US are closer to 9g.
If you are aware you are currently liberal with the salt you add to food and consume salty foods, which are usually those that have been processed, aim to reduce your intake. Cooking more from scratch and using herbs and spices to season your food can help with this, but if it is not practical to use fewer processed foods check labels to select those with the lowest salt content.
Consumption of fizzy drinks
Studies have linked consumption of fizzy drinks which contain phosphoric acid with an increased likelihood of osteoporosis. This might be in part because drinking these is at the expense of calcium-rich milky drinks, though it has also been suggested that to neutralize the more acidic conditions in the body generated by phosphoric acid, calcium is released from the bones to do so.
While the evidence is not strong enough to advise the avoidance of fizzy drinks, it would be prudent to avoid heavy consumption of these. Milkshakes, fruit juice or water with added cordial make good alternative soft drinks, but tea or coffee containing milk are also good options; the latter do not have as great a dehydrating effect as previously thought, so make a good contribution towards your daily fluid intake.
If you recognize any of the risk factors for osteoporosis discussed above, taking the steps to modify these provides you with one of the best ways to prevent the development of this debilitating condition and its associated fractures.
[toggle title="Sources & Further Reading"]
http://www.cdc.gov/nchs/data/databriefs/db93.htm
http://www.nlm.nih.gov/medlineplus/osteoporosis.html
http://www.luxurymedical.co.uk/the-10-biggest-changes-that-our-bodies-go-through-during-ageing/
http://www.nysopep.org/Causes_Hormonal.shtm
http://www.cdc.gov/physicalactivity/everyone/guidelines/olderadults.html
http://www.cdc.gov/alcohol/faqs.htm
http://www.cdc.gov/features/dssodium/
[/toggle]Claire is a health researcher for Luxury Medical.