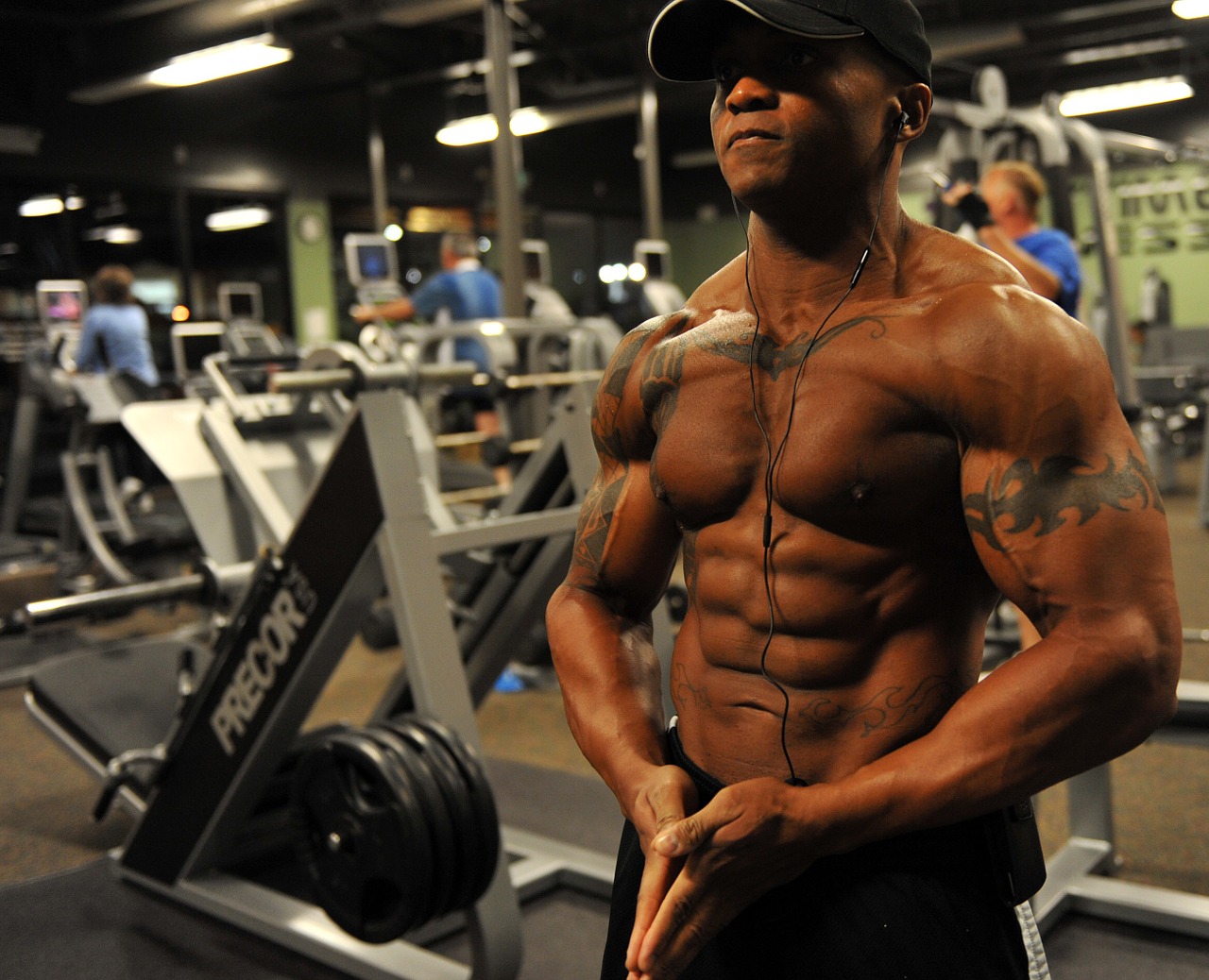 Most of us assume that working out is an activity that only affects our bodies, when in fact, it mostly affects our mental state of mind. It is important that you prepare both your body and your mind for time at the gym, otherwise you will find yourself unmotivated and uninterested in trying to reach your goal. The following tips are things that you should take under advisement if you are going to set a weight loss or muscle building goal for yourself.
Preparing the Mind
1. Setting Realistic Goals
The first step to getting your mind ready to workout is to write down all of the goals that you want to achieve. Whenever someone starts to work towards their ideal figure it can get stressful as they have so many goals in mind and writing them down is a great way to get them off of your chest. Make sure that you create realistic goals that you will easily be able to achieve so you can track your progress over a longer period of time.
Start with weekly goals, do you want to start eating healthier? Do you want to eliminate certain foods from your diet? Losing weight is a lifestyle change and you will want to choose goals that will create a strong foundation for your weight loss or muscle gain. Prioritize the list from most important to least important and you will have a valuable reference to look at.
2. Finding Motivators
You will want to find different things that will keep you motivated to continue working out. Finding photographs of ideal figures online and printing them out is a great way to have a visual reference to the body that you want to achieve. You may want to create an inspiration board filled with images that will remind you of your daily goals.
Many people find that taking pictures of themselves every week is a great way to see the progress that they have made. You may even want to make a video diary to show your results over a long period of time. Week to week when you begin to notice your body toning up, you will be more likely to continue what you're doing.
3. Meditating
Meditating is not only a great way to get your mind in an area where you feel determined and motivated, but it is also a useful tool for stretching before you get into the cardio and/or strength training. Find a quiet room in your home or at your local gym and take a few moments to reflect on the day and relax all of your muscles. You may even find that doing some yoga is a great way to work out and put your mind at ease at the same time.
Preparing the Body

1. Getting Enough Sleep
Sleep is one of the most important factors involved with making sure that you are ready to work out daily. Not only will it prepare you for the work but it will also give your body enough time to recuperate for the next day. The more sleep you get, the more activity you will feel comfortable doing as you won't fee lethargic first thing in the morning. It is advised that you get at least 7 hours of sleep to be energized enough to get the most out of your workout.
2. Hydration, Hydration, Hydration
Drinking enough water is one of the most important things to think about when you're getting your body healthier. It is needed to make sure that your organs can successfully detox harmful chemicals from your body but it is also needed to make sure that you do not dehydrate. Dehydration can lead to various health detriments such as dizziness, fatigue, and nausea. The more that you hydrate, the more hours you can spend at the gym.
3. Stretching and Cardio
As mentioned above, it is imperative that you take the time to stretch and do a small amount of cardio before you workout. You will want to make sure that your muscles and joints are protected when you hit the gym, otherwise you could experience many injuries that are difficult to recover from. Do at least 10 to 15 minutes of stretching before you touch any machine or before you go out for your daily run.
For cardio, you can start with a light routine and then gradually increase the intensity. You should try to get your blood pumping for at least 7 minutes. Doing cardio is essential for weight loss as it will warm your body up and get your metabolism working faster.
4. Pre and Post Workout Snacks
You need protein before and after you workout to make sure that your muscles can heal properly and are protected during strenuous activities. Try to find protein shakes that you can easily drink to coat your muscles with the essential nutrients that they need to bulk up and become stronger. After you've pushed them to their limit, get more protein as it will help them to heal faster. This is why many companies have developed pre and post workout snacks as it will help you to get in the gym faster than if you were to simply let your body try to heal on its own.
5. Getting the Right Clothes
It's important that you stay comfortable while you're working out and finding the right clothes is an important step to make sure that you're on the right path. You will want to find form fitting clothing that is breathable and flexible. Your clothes should be made out of spandex and have wicking as you won't want sweaty clothes attached to your skin while you're working out.
Take your activities into consideration when you're choosing clothes as well. Wearing shorts or capris when running or cycling will give you a full range of motion. Whereas if you're simply doing yoga, wearing a pair of leggings is the best option. Make sure that all of your shirts are sleeveless as they will help your skin to breathe better.