Your project is almost done. All you have to do is add some finishing touches, and you're good to go. While moving your cursor towards the save button, however, pain suddenly shoots up your arm – as though an invisible knife sliced it lengthwise from the inside.
Instinctively, you yank back your arm, and hold it in your other hand. As you massage your arm by circling your thumb all over it, you rack your brain and try to figure out where the pain could've come from. Then it hits you: Your hand and wrist have been numb for months now, but you've been ignoring it all that time.
That's carpal tunnel syndrome (CTS) in a nutshell. Or, more accurately, that's what happens when you ignore the early symptoms of CTS before it's too late.
How Does CTS Happen?
On the palm side of your wrist is the transverse carpal ligament – aka carpal tunnel (see Figure 1) – which covers the nerves and other tissue running from your arm to your hand. When you bend your wrist, the median nerve (see Figure 2) gets pinched. If your wrist is bent for too long and too often, the median nerve gets inflamed and swells up, eventually resulting in CTS.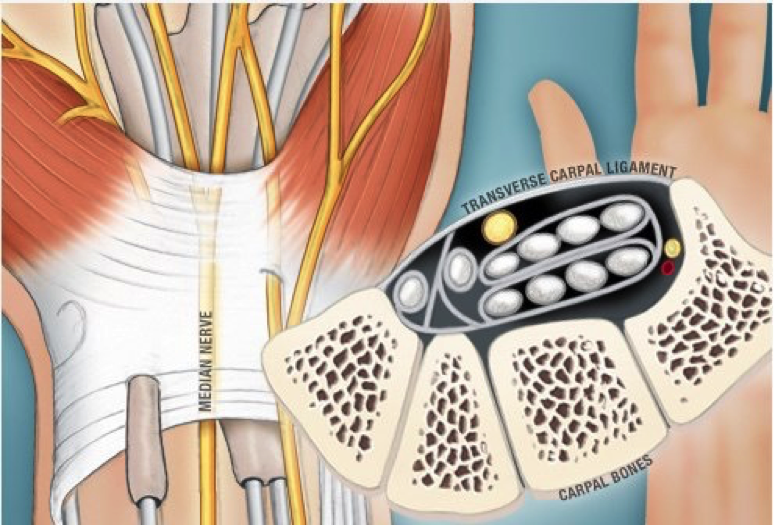 Figure 1. (Source: WebMD)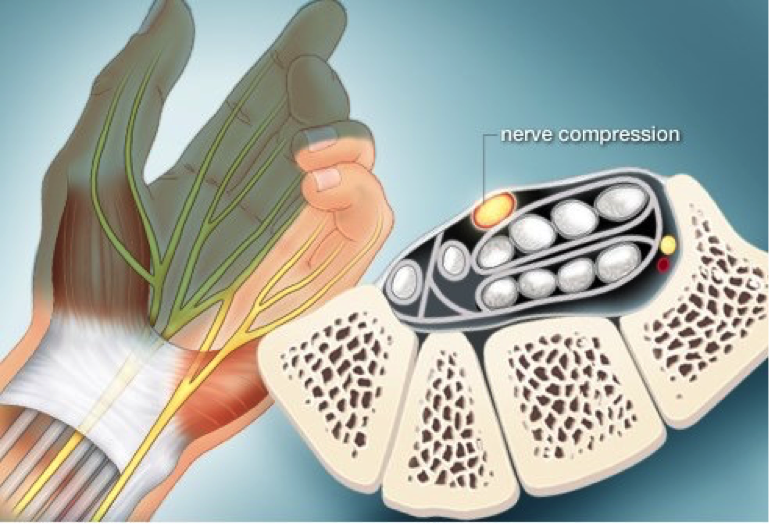 Figure 2. (Source: WebMD)
Can CTS Be Prevented?
Prevention isn't the best word to use here, since the exact causes of CTS have yet to be fully understood. However, considering what we know about the mechanics of CTS, it is possible to minimize the chances of it happening to you. It all begins when you:
Practice Good Posture at Your Workstation
Most workstations force your limbs into unnatural angles, making it more likely for CTS to occur. To prevent this:
Adjust your chair so that the top of the monitor is at eye level.
Keep a viewing distance of 20 to 40 inches away from the monitor to prevent eyestrain.
Keep your forearms, wrists, hands, thighs and hips straight and parallel to the floor.
Relax your shoulders and upper arms, the way you would while standing up.
Bend your elbows and knees at 90 degree angles.
Keep your feet flat on the floor.
Make sure your chair supports your lower back, at the very least.
With these adjustments to your posture, your muscles and bones are less likely to be strained, and you'll enjoy a comfortable working experience for a long time.
Invest in Ergonomic Furniture and Equipment
If you've done all of the above and you still don't feel comfortable, your furniture and equipment might be the problem. In that case, use one or more of the following:
Wrist Pad/Wrist Rest. This keeps your wrist aligned with your hand and arm. It's better to buy a standalone wrist pad, rather than the type attached to your mouse pad, so that you can remove it when necessary, or when it's making you more uncomfortable than not.
Ergonomic Keyboard. Here, the keys are angled in such a way that your wrists stay straight while you type. You can still stick with a conventional straight keyboard, but only if you're willing to set up your keyboard and mouse for comfort.
Arm Rests. If you can't keep your forearms straight no matter how much you adjust your chair, you need a pair of these.
If there's no way for your feet to stay flat on the floor without compromising good posture for the rest of your body, this is the answer.
Adjustable Chair. Ideally, you should buy one that adjusts not only the height, but also the back of the chair.
Computer Table. Most computer tables have a keyboard tray below the work surface, which means you're less likely to bend your arms at uncomfortable angles while typing.
Telephone Headset. These grant you more leeway to move, compared to their smaller and shorter counterparts. Also, they're clamped outside – as opposed to inserted inside – your ears, so any damage to your hearing will be minimized.
You don't have to buy all of these items. Just buy the ones that will correct your particular posture problem, and you'll get the most bang for your buck.
Get Moving
As mentioned earlier, CTS happens when your wrist performs the same motion over and over again without rest. What you can do is take a break every 20 minutes to gaze at an object 20 feet away for 20 seconds. Not only will this give your wrists a break, but you'll also minimize eyestrain. While you're at it, you can perform these stretching exercises to keep carpal tunnel at bay.
What If I Already Have CTS?
You can still reconfigure your station as detailed above, since you'll be comfortable either way. However, understand that the reconfiguration alone won't cure you, and it's strongly recommended that you seek help from a medical professional if your CTS symptoms persist. Otherwise, complications will require wrist splints, medication and – in the worst-case scenario – intervention of a hand, wrist and elbow surgeon.
As a worker who spends a lot of time at the desk, you need to be more careful about your health than usual. If your desk job is causing you pain, you either need to find a way to make your job less painful or find a different job.
[thrive_text_block color="note" headline=""]Adrienne Erin is a health-conscious freelance designer and avid writer. When she's not glued to her computer screen, you might find her experimenting with new juice and smoothie recipes, growing a batch of microgreens, or planning her next roadtrip. To see more of her work or get in touch, follow @foodierx on Twitter or visit her blog, Foodie Fitness.[/thrive_text_block]