When we think about setting goals, we often aim for the lofty ones. Things like "this year, I want to lose weight, eat healthier, and be happier" circle around. But not only are these goals vague, but they are also too large to implement practically.
Rather than setting large, often unattainable goals, try to break down your resolutions into actionable steps. There are many small changes you can implement to improve your health and productivity. Let's look at five things you can do today to make a lasting impact tomorrow.
1. Start Your Morning off Right
During the week, you may find yourself rushing to the office, trying to wrangle the kids to get to school in time, or hurrying through your morning routine to get going on the day. While hitting that snooze button just one more time might seem like the best thing for you, taking extra time in the morning to set up your goals will actually do you much more good.
To claim this time for yourself, first train your body to wake up at the same time every day (yes, even on weekends!). Our circadian clocks work best when set up for consistency, so waking up and going to sleep at the same time every day will help keep you focused, productive, and healthier.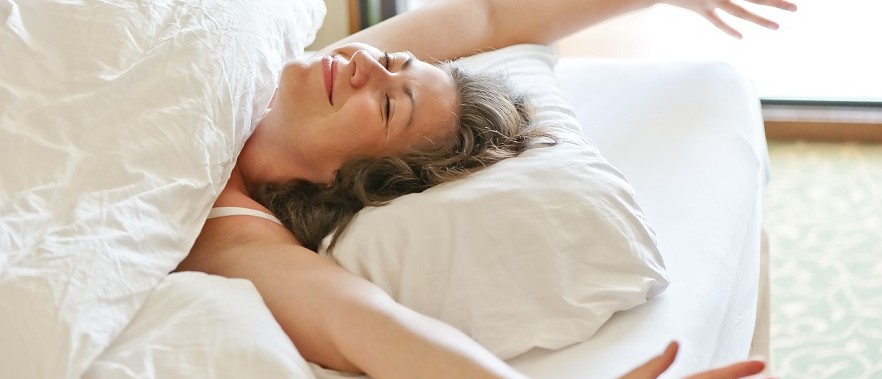 Healthy people find time in their mornings to really set themselves up for success during the day. Wake up a few minutes earlier to:
Set three goals for the day

Practice 10 minutes a day of light exercise

Eat a healthy, protein-rich breakfast

Enjoy a cup of coffee or tea and read the newspaper

Create their own morning ritual
By taking a few more minutes in the morning, you'll be more productive and focused throughout the day.
2. Find Smalls Ways to Be Active
If your goal is to live a healthier lifestyle, you may want to start big by signing up for a new gym, committing to workout classes five times a week, or jumping into a new sport or hobby. While all of these are great options, they may not be the right step for everyone.
To improve your health and productivity in a more practical way, find small ways to be just a little bit more active. These could include taking the stairs instead of the elevator, parking farther away and walking to the store, taking 10 minutes every hour to walk around your office building, or taking your pup on a little longer of a walk. While each of these changes may seem small, they will add up to a big difference!
3. Take Care of Your Mental Health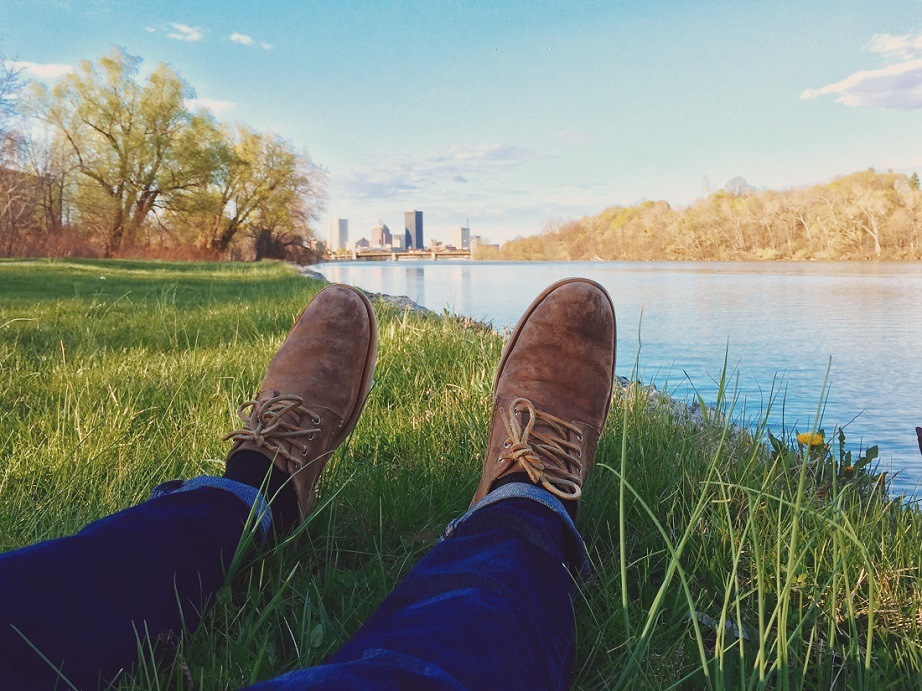 Finding ways to be active is crucial for taking care of your physical health, but taking care of your mental health is just as important. We put our brains through so much during the day that it's no wonder we're exhausted by the time we get home! Take some time to incorporate meditation into your daily routine to really enjoy some mental health benefits.
Taking care of your mental health throughout the week is easy! Simply set aside time to meditate, do yoga, listen to a guided meditation, or just lay down! Apps like Headspace, Calm, and MINDBODY make it easy to get started.  
4. Set SMART Goals
As we mentioned earlier, setting specific goals will help you be more productive and feel good about yourself. SMART goals are:
Specific

Measurable

Actionable

Relevant

Timely
For example, consider a weight-loss goal. By saying your goal is to lose weight, you are setting yourself up for failure because you have no milestones to hit, nothing to compare your goal against, and no tangible next steps. Large, vague goals like this lead to frustration.
Instead consider setting your goal up like this: "I want to lose 20 pounds. I want to do this in 6 months. I will check in every two weeks and record my progress. To do this, I will cook three meals a week instead of eating out and exercise for a half hour a day."
Notice the difference? The second goal is much more tangible, and by setting smaller goals in between, you can feel good about your progress. Setting SMART goals is a small change you can make to see drastic results.
5. Pack Your Lunch and Snacks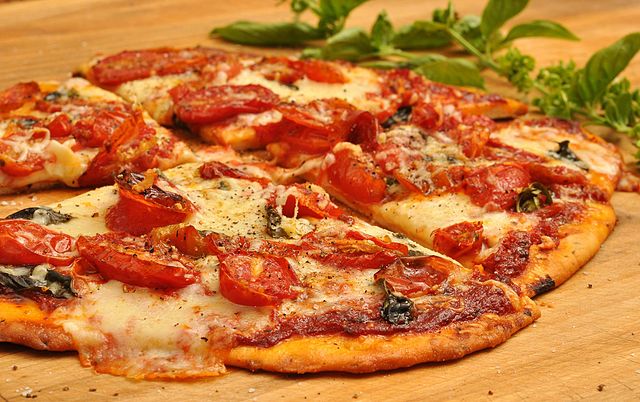 One of the easiest ways to improve your health is to plan your meals out ahead of time. We've all been there: the office caters pizza, and you didn't bring a lunch, so you join in. Or you're too busy running around all day to plan something healthy, so you stop and grab fast food. While this is okay once every so often, you'll see much more dramatic results by planning healthy meals and snacks out ahead of time. That way, you'll never be caught without a plan!
Living a healthier, more productive life doesn't have to mean making major changes. Incorporating small habits, like taking the stairs, packing a lunch, or meditating for 10 minutes a day can have major effects on your mental and physical health.