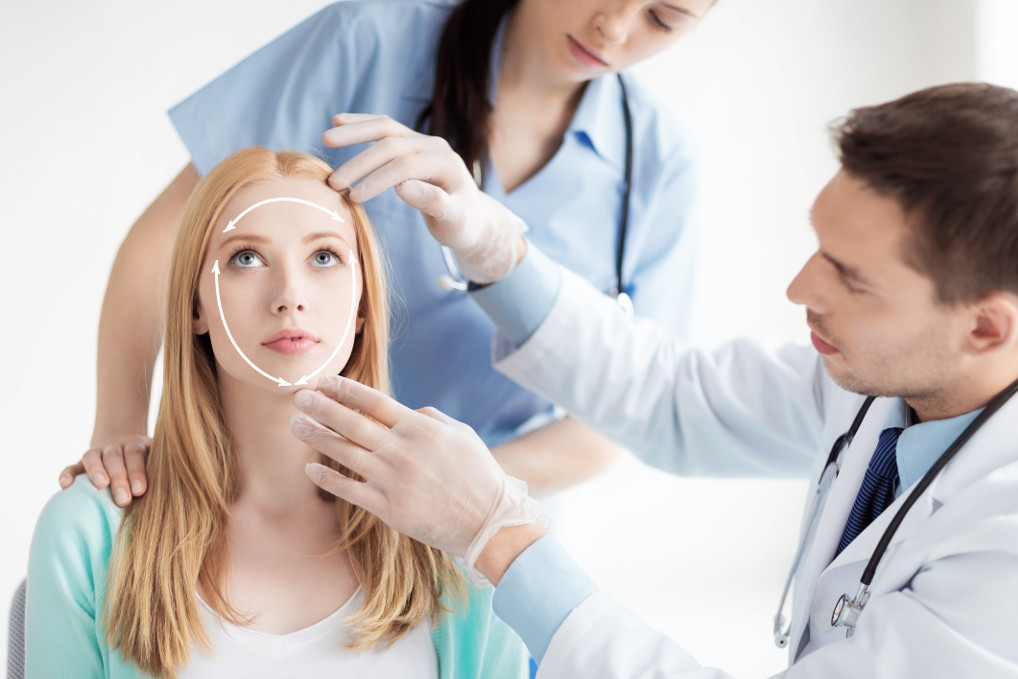 Though the general figures regarding cosmetic surgery have taken a slight dip in comparison to the rises from previous years, it remains an extremely lucrative industry. All procedures ranging from breast augmentation, through to small procedures such as dermal fillers are becoming increasingly common; however, there is still a small, yet very real risk of there being complications following your surgery.
Deciding to undergo a cosmetic procedure can be a daunting experience, especially with the risk of complications floating over your head. But, if you do the proper research and prepare yourself for possible side effects, along with the symptoms to look out for if things do go wrong, you can minimize, or completely avoid the risk of any permanent damage.
Below are some of the most common complications associated with cosmetic surgery. It is worth taking note, so you are prepared for every eventuality, both before and after your surgery.
#1. General Appearance Dissatisfaction
Luckily, the majority of patients who decide that cosmetic surgery is for them, are happy with their results, leading to increase in self-esteem, confidence and general satisfaction with their appearance.
However, there are instances where some people are left disappointed with the final outcome, which is why it is important to manage your expectations before you decide to go under the knife.  In a few rare instances, poor surgical technique can lead to issues such as asymmetrical breasts following an enlargement or poor contour following liposuction, which again can lead to disappointment with the end result.
#2. Nerve Damage
Cosmetic surgery can be quite invasive, therefore posing a risk of damaging the surrounding nerves. If you are suffering from nerve damage, look out for symptoms such as numbness, tingling or complete loss of sensation in one or more parts of the body.
Breast augmentations are synonymous with causing a change in the sensation of breasts. Breast reductions and breast lifts, are also known to have a high number of patients complain of a complete loss of sensation in the nipple.
#3. Haematoma
A haematoma can be described as a gathering of blood beneath the skin. It has the same appearance as a bruise and though normally quite harmless, they can be painful.  Developing a haematoma is a risk associated after all forms of surgery, however when it comes to cosmetic procedures, it is particularly common in facelifts. On occasion, a haematoma naturally fade without any medical intervention. However, more serious cases may require the need for additional treatment to drain the blood from the area.
#4. Infection
Infections are always a possibility following surgery, however practicing appropriate hygiene can help to minimize any associated risk. If the infection is caught early on, or is minor, oral antibiotics should be able to treat it. However, more serious infections may require IV antibiotics.
#5 Deep Vein Thrombosis and Pulmonary Embolism
There are cases when deep vein thrombosis (DVT) can develop without any known reason, however the risk of it developing increases post surgery. It is caused as a result of a blood clot lodging itself in one of the deeper veins of the body. The first symptoms are usually pain and swelling in the leg, at which point it can be managed. However, if a part of the clot breaks away, there is a risk of it travelling to the lungs, where it can cause a fatal pulmonary embolism.
#6 Organ Damage
Damage to organs during surgery is rare, however it does happen. In terms of cosmetic surgery, liposuction in particular poses a danger to the surrounding organs and the procedure is quite aggressive. The cannula used to remove the unwanted fat in the body, can bruise or puncture the organs near by, if the procedure isn't carried out with due care and attention.
Before undergoing any cosmetic procedure, your consultant has a legal duty to inform you of all of the risks associated with the procedure. However, you can also take your safety into your own hands and do as much research as possible, before the procedure. Complications are rare, but they do happen, so always take this into consideration before consenting to any type of cosmetic surgery.