Nothing puts a damper on a romantic night in bed like premature ejaculation. It can be embarrassing for the man and frustrating for the couple as a whole. Fortunately, there are lots of things that both parties can do to prolong lovemaking by avoiding premature ejaculation.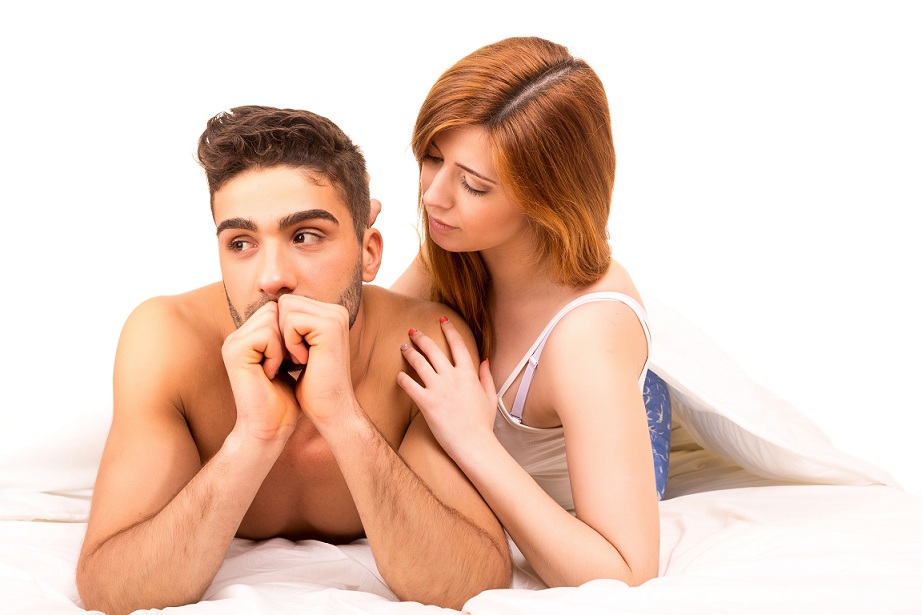 Breathing exercises
It may seem strange, but deep breathing exercises are actually a very effective way to prolong ejaculation. Instead of rapid, shallow breathing, try to take longer, deeper breaths that will slow the heart rate and control arousal rates. Breathe in for five seconds, hold for three seconds, and then exhale for five seconds. Keep up this pattern for several minutes, perhaps building intimacy at the same time by syncing this breathing pattern with your partner. Practice this breathing technique when not in an intimate moment and you will be more easily prepared to do it in the heat of the moment.
Change your rhythm
When you come to the bring of orgasm, slow your rhythm so that the urge goes away. Practice bringing yourself to the brink of no return and then slow down, control your breathing and your rhythm. Avoiding premature ejaculation is about practicing control and the more practiced you are at this, the more you will be able to prolong your lovemaking.
Specialized condoms
There are special condoms that are designed to delay climax. These may help in situations where PE is a problem. Generally, these condoms are filled with benzocaine, a numbing agent, in the tip. This is not dangerous, and it provides only a mind numbing sensation to the penis. This decreases sexual arousal and can help you manage your arousal to delay ejaculation. This will not hamper your ability to enjoy sex; it simply means that your arousal level will rise more slowly, allowing you to be more in control of your orgasm.
Medication
If these methods don't work, talk to your doctor. There are several topical medications available that are designed to temporarily desensitize the penis, allowing you to control your arousal and prolong premature ejaculation. Because these medications are absorbed into the skin, they will not desensitize your partner.
There are also medications that can help with PE, including some antidepressants, but these do have some potential side effects and drug interactions, so always thoroughly discuss your options before going this route. Taking medication should be a last resort in most cases, but your doctor will best be able to determine if this is true in your particular case.
However you choose to manage your PE, it's important to understand that this happens to virtually every man at one point or another.  It's extremely important to remember that this is not a reflection on your machismo or manhood, it is a medical condition just like anything else. Keep the lines of communication with your partner open and include her in the process of finding ways to prolong your lovemaking session.  Premature ejaculation is nothing to be ashamed of, but it is something you can do something about.