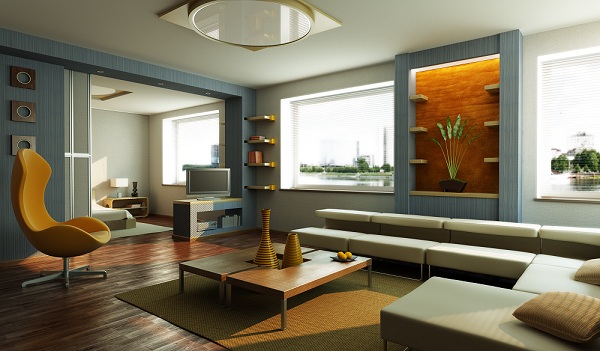 A healthy home can manifest itself in different ways. There's the physical aspect, there's an emotional aspect, there's a functional aspect, and it doesn't end there. A home is an ecosystem just like a forest or an office is. Every little aspect serves as a mechanism in the grand function of the system. If there isn't a working cog, the entire system could come crashing down.
If a home isn't healthy in all aspects, the people living in that environment can bear grim repercussions. It might not be evident in their day to day lives, but it's easy to see over time what lead to the downfall of a system that was once great. To avoid chaos of varying kinds in the future, follow these 2 tips for having a healthier home in 2016.
Keep it Clean
The basics of anything must be addressed so that the foundation may be built. One such basic is cleanliness of an environment. There are many different ways your home needs to be cleaned in order to achieve optimum health. Air quality is one such concern. Did you know that homes are a hot spot for mold, dust and allergens?
The less you clean, the more these factors get built up in every crevice of your home. This can directly lead to health problems like asthma and other illness due to compromised immune systems. Make it a habit to filter that which comes into your home and body. Monitor the air and the water, and keep all areas of your house cleanly to achieve optimum health in 2016.
Have Family Time
Good health is not only achieved in a clean home, it's also achieved in family bonds. It's understandable that everyone is busy and as the kids grow, it's harder to get everyone together, but a family that spends time together is going to have stronger bonds and better abilities to have functioning relationships with others.
Make it a habit to have family dinner at least once a week, if not more. If family dinner doesn't work and the kids are away, have a weekly call to get updated on all that is going on in each others lives.
Health is just as physical as it is relational and emotional. Those who take care of themselves in regards to making sure they're living in a clean, functioning environment, and those to take care to feed into the relationships they have in their lives are more likely to be happy individuals that live healthy lives.
It's not always easy, but anything worth having in life comes with hard work. Start here, and take the next step when you're ready for it.