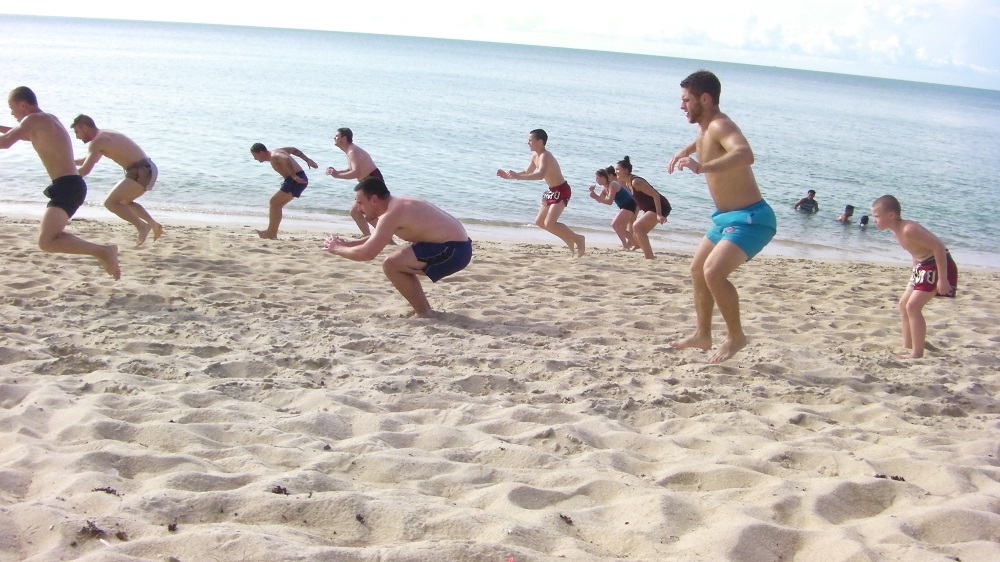 Going to the beach is a common activity among those who want to get away and go on a holiday. For those in colder climates it offers a chance to get out from being penned inside because of the weather. A trip to the beach also gives us a chance to get some sun which naturally enhances our mood and take in some beautiful views when the sun rises and sets. Going to the beach also allows us to reconnect with our families giving us a break from work and the stresses that mentally and emotionally wear us out.
With all that said perhaps you are one of the people  who think of the beach as only a place to lie around at and sun bake. While it is true it is a good place to relax and read a good book that is not everyone's idea of a good time. Many want physical activity on their time off and would like to have fitness holidays, but others in the family don't. In this way the beach can actually be a perfect place to have an active holiday.
7 reasons the beach can be a great place for an active getaway and keep everyone happy.
1. Get in the sand – Of course what the beach has the most of is sand. The sand offers a great way to work muscles in way you may not have before. The sand is usually soft. Exercises done in soft sand require more work than done on a firm surface. The sand absorbs the power transferred from the body to the ground. Thus you will be burning more calories. If you were in a gym you would be pushing against a firm surface.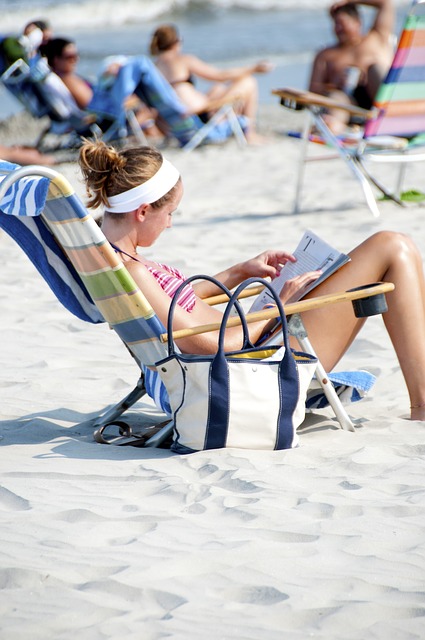 2. Get in the water – Next to sand, the beach has water which not only provides a place to cool down but a full body workout as you are surrounded by resistance while in the water. The water can also add variety to your workout as most gyms do not have a pool. The water can be used designed into a circuit training routine to add variety to exercise. It gets boring running and doing pushups all the time. Mix swimming into the routine.
3. Fresh air – Even the best of gyms could use a bit of fresh air. In the summer it is recirculated air conditioning, and in the winter it is recirculated heating. Both of which really is not all that great. Bacteria circulate as well do odors left by fellow gym members. At the beach with the constant sea breeze there is a natural cooling effect while you are pushing yourself.
4.  Get the family involved – Others in the family may be content to just taking in the sun but it is also a good opportunity to spend time with the family in a way that does not seem like exercise. Bring a Frisbee, football, volleyball, or just go for a walk or swim and take in the scenery.
5. Various activities – At the beach you can try different forms of exercise such as ocean kayaking, surfing, stand up paddle boarding, and kiteboarding. In trying new forms of activity you may see that you enjoy something you never knew existed.
6. Jump start into a fitness routine – If you find it difficult taking th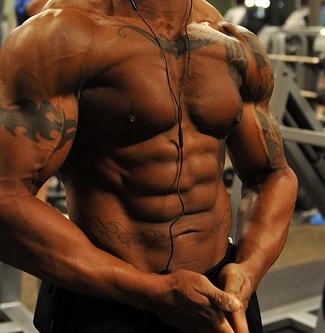 e time to go to the gym perhaps starting on your holiday at the beach may help. If you can make a regular time each day while at the beach to do exercise it can then get you into the healthy habit of exercise. Then when you get home you will then be looking to incorporate fitness into a more permanent position in your daily routine. It can also help the rest of your family get into a healthy routine as well.
7. Recovery – When you finish your routine you are in the perfect place to recover and take a break. It is easy to hop in the water to cool off or just lie down on the sand and get into your book you are reading.
Bonus Workout
The beach can offer you endless possibilities to exercise. Below is a sample workout that does not require any weight other than your own body weight.
Perform each exercise as in a circuit one following the other:
Pushups, squats, lying leg raises, shadow boxing, crunches, burpee, tri dips, Russian twist, and lunges.
Perform each in a circuit beginning with 15 seconds for each exercise, then a second round of 30 seconds, and finish with a round of 15 seconds for each exercise.
If you decide to use this time to be active be aware of the time of day and the strength of the sun. Be sure to use appropriate sun block and sunglasses with an UV rating. You may see that during your beach holiday it can give you the perfect chance to either continue your fitness or begin a new fitness routine while the rest of the family is able to enjoy their time to relax.