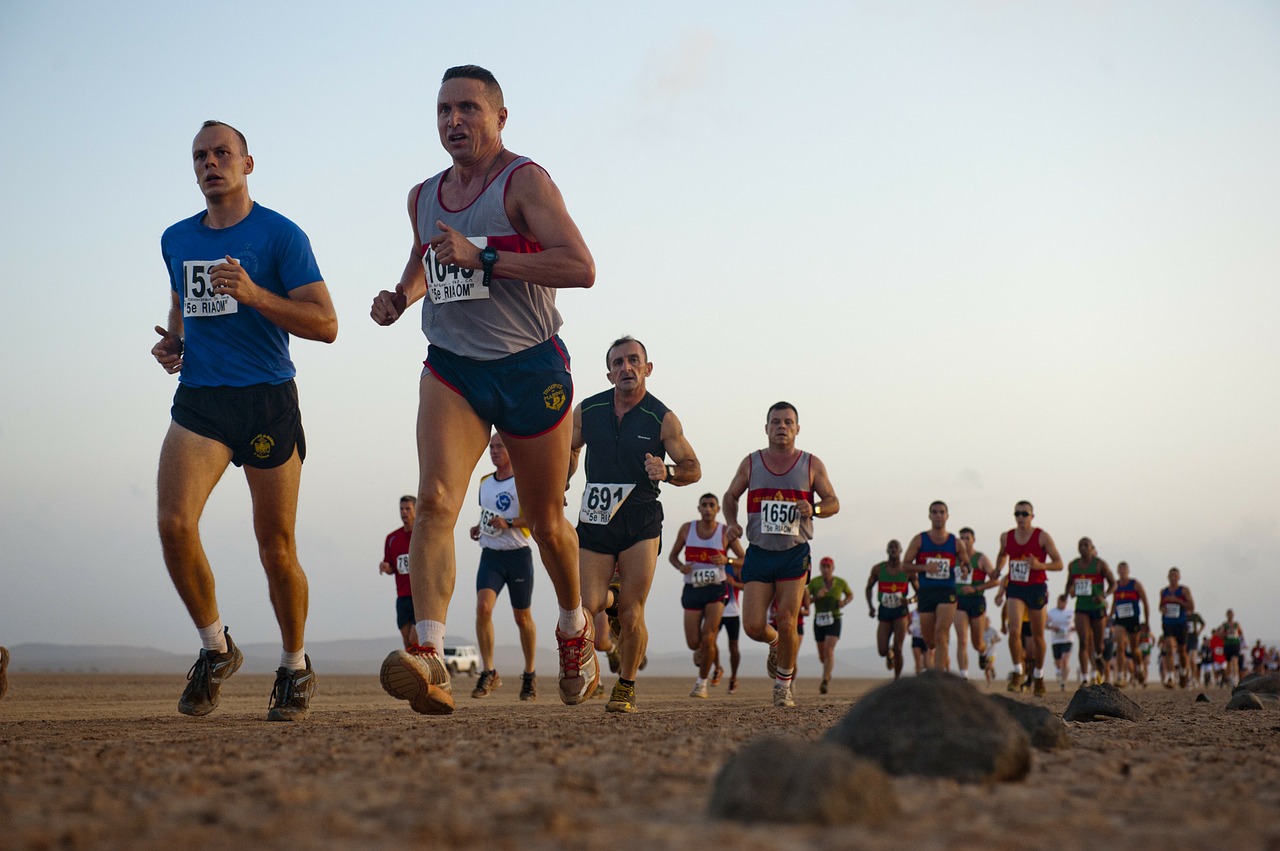 If you want to be a successful runner, you need to ensure that your body stays in good condition. The occasional injury or strain is inevitable, but if you respond appropriately, it doesn't need to lead to long-term damage. You can reduce the risk of injury by being careful about the surfaces you run on and by looking after your body, especially your joints, the rest of the time. By taking care of yourself in this way, you'll improve your sporting ability and you'll help your body stay in better condition as you get older, setting yourself up for wellness later in life.
Too much or not enough?
Everybody knows that improving sporting ability takes work, and sometimes that work includes pushing against pain. The trouble is, too much pushing can lead to injury. As a rule, you should always stop if you start to feel acute, stinging pain. But what about pain that's slower to build, or that doesn't become apparent until after your run is finished? The rule here is to find a middle ground between your usual exercise and doing nothing. Gentle walking or massage can help you recover better than just resting. If you find that your running is regularly causing pain, switch to doing short runs more often and at lower speeds. It can take months of training like this to get to a point where pushing through pain actually becomes beneficial.
The importance of technique
Most injuries that develop during exercise are a result of poor technique. You might not think that it's possible to run the wrong way, but you'd be surprised! When you're running properly, your feet should be spend as little time on the ground as possible (not the same thing as going faster) and your heels shouldn't touch the ground at all. Your upper body should be relaxed, and your head should be level. If you can achieve this, you're far less likely to hurt yourself.
Get the right gear
If you're serious about running, then it's important to make sure that you have the right shoes, designed to give support to your feet and ankles. You should also think about what you're wearing on the rest of your body. If you take a look at the Tommie Copper brand of athletic gear, you'll see arm sleeves that provide support for your elbows and stop you from jarring them as you run. Garments like this can also be useful if you have existing joint problems because you will want to avoid exacerbating them when you exercise. However, if you have serious difficulties you should always ask your doctor for advice.
Before and after
These days, most people understand that it's important to warm up before starting to exercise, but did you know that it's also important to ease off your muscles afterwards? This can be as simple as rubbing them down when you've finished. You should then rest until they've stopped tingling, and do some gentle walking afterwards. Looking after yourself like this will help you stay in top condition.