A motorcycle has an immense tangle of emotions intertwined with itself. The joy of riding, extremities of warnings and precautions, the rush of speed, the throttling of engines, all have our emotions and grit associated with them.
We know about the joy of riding well, and also the care that needs to be taken while riding. But one of the aspects, that is most overlooked is the health aspect of riding. Yes, motorcycle rides also gift you good and sound health along with the joy of traversing the journeys.
Health and Motorcycle rides? Is there a connection?
Things in nature operate according to Newton's third law: Every action has an equal and opposite reaction.
We know that we need strength, stamina and a good reflex for riding, especially cruising through expeditions and long distances. If it is so, the opposite should also hold its grounds true. And so it does. All the qualities and attributes that are required for biking get improved whilst you ride. It is similar to the evolution of our brain. Riding gives you good health just like sound health enables you to drive.
Physical benefits of riding: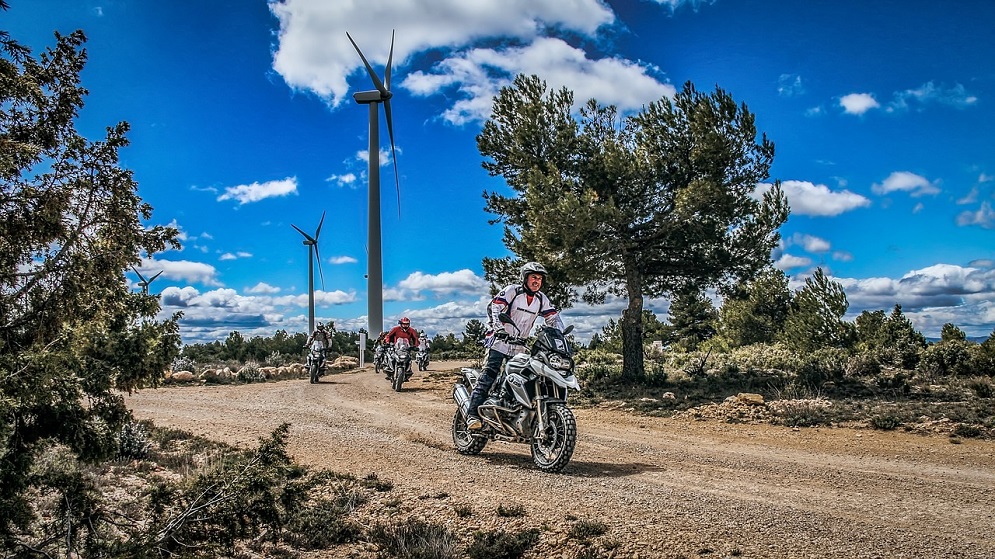 Riding, especially long trips help you develop steady and strong hands. All the strain and strength that is required to handle your machine bull bestows you with a firm grip, tight clenches and stronger arms. It also improves the coordination between your mind and arms, strengthening the reflex.
Motorcycle riding gives your neck a full-fledged workout and makes your spines more flexible and efficient. People with spondylosis and other spinal problems can avail a lot of holistic and healing benefits from motorcycle riding. But one has to ensure that the posture is correct, the rider is well seated and comfortable, and not deteriorating his condition any further by straining the spine more. Anything good needs to be done moderately and properly to reap out the maximum benefits out from it. There can be times when you experience pain because of riding your motorcycle. Practice a few experiences for relief.
While riding, the body is partially in a squats position. And we all know about the numerous benefits that squat provide to us. They are a full body workout, especially godly for thighs and core. Riding works on the core muscles and strengthens it while taking those glutes into count too.
Motorcycle riding also assists in weight loss. Riding involves a lot of effort and targeted benefits resulting in a brisk burning of calories.
Mental benefits of riding:
Riding is meditation

. It is a state of total mindfulness for your journey and the soothing experiences that follow. It helps in combating monotony, stress, and depression. Riding makes you more aware of your surroundings and increases your speed of decision and neural coordination.

Riding releases endorphins. Endorphins make you happy and help in tackling the little and big anxiety as well as stress problems.
"I am a frequent rider, but I don't see any of these benefits. Why?"
The above-mentioned benefits are visible in the riders who frequently embark on long distances. Nowadays, there are different motorcycle hobby clubs which focus on the health benefits of motorcycle riding. There are a number of short trips arranged during the early hours before sunrise, as to capture the beautiful glances of the sunrise as the riders ride. Just using your motorcycle to travel from your office to home or vice versa is not going to provide you any significant benefits.
Ride health and ride far,
Not only your wings shall soar, but also your heart.