If you are a fitness fanatic then you should try to make your life about it as much as possible. Everyone has their own kind of passions in the world, and you need to follow them for the best life you can lead. People who focus on their passions and hobbies are those who are most happy, simple.
You can do the same with fitness. Make it everything, incorporate it in some way or form into everything you do in life.  There are worse hobbies out there. Wellness is huge in the world at the moment, especially considering the rising rates of obesity in the population and the downturn in people wanting or willing to exercise. There are many ways you can do it, many ways those who love fitness can bring it into their lives a bit more.
Even if you are an extremely busy person there will still always be ways for you to explore your passion. There are various methods to explore. This article can help you reach it in better and differing ways. Everyone's fitness goals are different, but you can pick up on some of the tips and try them in your own life. Good luck on your journey!
Turn your Passion for Fitness into a Career
One of the best ways to fully incorporate fitness into your life is by making your career about it. If you do this, and fitness is a full passion, then you will be happy each and every day. Pushing yourself and ensuring you do what you love is one of the true keys to happiness. There are many courses of action in fitness. The most obvious is by doing a personal training course. You will be able to impart your knowledge onto others and help them get fit in the best way suited to them. This is a great chance to really showcase what you can do. Good personal trainers make decent money too. There are other ways into fitness career wise. You could become some kind of sports or athletics coach. To route to this is longer and means you need to put a bit more effort in. The same is said of things like sports physiotherapy. These type of careers are medical, and as such you will need a college degree to explore them in a career capacity. If you have the time and support then go back to college. It is your life after all, do what makes you happy.
Invest in a Home Gym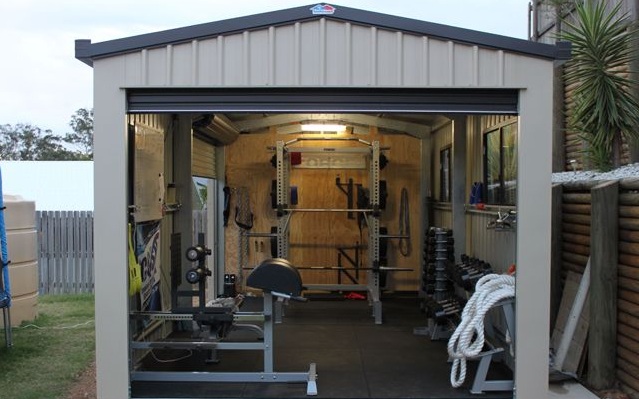 There are other ways of incorporating fitness fully into your life that don't involve changing your profession. You essentially will need to save on time, as your work life will no doubt take up chunks of it. You can do this by incorporating a home gym. It means you can work out whenever you want and aren't subject to the whims of a gym's opening hours. You can work out before work or after.
You won't have to pay gym fees and wait for equipment to be free. Having equipment at home really does put you in charge of the overall experience, Don't buy everything in one go, buy it gradually. Remember to focus on the equipment you love. If you like cycling go for an exercise bike, if you like running go for a treadmill. Incorporate what you love best for the best chance of getting the perfect home gym. Other members of your household can use it too, for a fitter family all around.
Find a Workout Partner
You can make you life about fitness by getting those around you into it too. There is always more motivation if you go with a friend, for example running is much better with others. Getting your friends into fitness means you have more of an excuse to participate in it.
Going to the gym with others is a social event as well as exercise, you can spur each other on to new targets and reach new heights of excellence. Don't forget your other half. You can do things together by training or working out together. Go on weekly bike rides to new locations. The possibilities are endless. If other people share your passion then get them on board too. If not, well you can still try to get them into it. Or, find people in your local area who are like minded. Join a running club, or cycling club. This is a great way to find friends who enjoy the same kind of thing.
Engage in Team Sports
Team sports are another way to increase your fitness output. If you love fitness, then you'll likely love everything that goes with fitness. Team sports is a great way to keep fit, whether you play football, rugby or something a bit exotic like lacrosse. They all involve running around in an interval training fashion. You can try offshoots of these too if you wanted, like five aside football instead of the traditional side. It is a great way of finding other people who are interested in keeping fit via games. If you enjoy it, it won't even feel like exercise.
Perhaps you and a friend can join a team together, or in the case of five aside you can pull other friends in and make your own team. It is easily done. This is a great way of getting your friends into fitness if they don't like the traditional means like running or the gym. They'll enjoy themselves, you'll get to add another aspect of fitness to your life while still seeing your friends in a social capacity. They don't necessarily need to be team sports either. You could think about games like tennis or badminton, where you play a friend or indeed friends if you tried doubles. You'll still get a fitness kick but won't need the same amount of people. If you really enjoy yourself you could consider joining a club where you play other people who can help you increase your game exponentially.
If you couple some of these you will soon see your fitness regime start to take shape with multiple outings a week all contributing to your overall fitness and indeed in some cases the fitness of your friends and family.